There are a few reasons someone may want to have their rock collection appraised. While some people simply want to know what their collection is worth for their personal records, others may want to sell their rock collection, purchase insurance, or donate them.
Aside from the "why," another common question is where or who offers rock collection appraisals. Unfortunately, there is no simple answer. That doesn't mean we don't have one for you, but let's start with the basics.
Rock Collection Appraisal Basics
While there are several ways you can have your rock collection or specimens appraised, let's go over some basic information you should know.
When Do You Need A Professional Appraisal of Your Rock Collection?
Simply put, when you want to donate, sell, or insure it. If you bought the collection or specimens within it, you know what you paid for it. However, this doesn't mean that the cost to purchase it will be the same as its current value.
There are horror stories of people selling their collection for the price they paid, only to discover that the current value was much higher. Conversely, many collectors over-value their collection only to find out a dealer isn't willing to buy it. That said, to sell your rock collection as a whole, you should know its real value.
Suppose you intend to donate your rock collection to a museum or an institution. In that case, it's essential that you have a current, updated appraisal to reap any tax benefits. Even if you're not worried about a deduction, the donee will want to know the collection's actual value.
If you have a high-value collection, it's wise to have insurance. Insurance agencies will require a professional appraisal, and you'll want to have a detailed inventory, including photos, to assist the authorities in the event that your collection is stolen.
While you might find someone who can identify your specimen, there are so many variations of the materials based on their color, origin, or patterns that it can be challenging to find someone who can identify some rare varieties. Not to mention, the value can vary widely based on that info.
What Should An Appraisal Include?
A gemstone or rock collection appraisal should include much more than the current value of your collection. Professional assessments should consist of a detailed gemological description of each specimen along with photos and gemological certifications from one of the big three (GIA, IGI, EGL)
Appraisals also typically include a complete description of the weight, color, size, clarity, cut (if it applies), if it's natural, and if it's been enhanced. Some appraisals also include information about the location the specimens were mined, but this is based on their opinion.
How Much Does An Appraisal Cost?
This answer can vary greatly. While some appraisers charge an hourly rate, others have a flat fee per specimen or collection. Hourly rates can range from $50 to $150 an hour, depending on the complexity of the piece or pieces.
One thing is for sure; an appraisal fee should NEVER be based on the specimen's value or collection. There's a conflict of interest if the fee structure is based on the specimen's value because a higher valuation results in higher rates. In turn, this can cause an unethical appraisal to inflate the value of your piece.
While an appraiser has the skill and required training to assess your collection and provide an accurate appraisal valuation, it's good to do your part. Any information or documentation you have on your rock collection, the more smoothly the appraisal will go. Good luck, and happy hunting!
Finding Rock and Gem Appraisers
You'll want to find a graduate gemologist or someone in the gem and mineral industry but it depends on what you have.  If your collection is full of rocks, minerals, and specimens then I would seek out a local rockhound enthusiast to get their opinion.  They should be able to help you with identification and valuations.
If your collection consists of gemstones, jewelry, and diamonds then you need to work with a graduate gemologist from GIA.  You can typically find them at the higher-end jewelry stores and if for some reason they don't do appraisals they should be able to refer you.
Here's some industry information you'll need to know.  There is no governing body or certification for jewelry appraisers which means you need to find and interview the right person for the job.
Rock and Mineral Clubs or Societies
One of the first steps you can take is to look for a lapidary club or society in your area. These lapidary clubs are made up of enthusiasts that meet regularly to discuss, educate, and learn more about rocks, minerals, and the lapidary arts.
Rock and mineral clubs often include lapidary shops and hold classes for people who want to learn more about cutting stones. You'll also find individuals willing to check out your specimens that will help you identify them (if need be) and refer you to a trusted appraiser. If you have a mineral collection needing an appraisal then I'd start here.
Gem, Rock, and Mineral Shows
Next on the list is to check out some rock and mineral shows in your area. There are thousands of shows that take place across the country every year. More often than not, these shows are a great place to find someone to tell you about your rock collection value. If there isn't an appraiser at the show, someone can tell you where you can find a trusted source.
Rock Shops and Gemstone Dealers
Rock shops could be a great resource to sell your collection to if it has minerals and specimens only.  If you have colored stones and diamonds then I'd recommend working with an actual gem dealer.  You should be able to speak with someone on-site when dealing with the rock shop or the gemstone dealer.
Rock and Gemstone Appraisal Services
Of course, your best bet is to check online, attend a gem and mineral show, and always get a second opinion. Once again, if you're dealing with a rock and mineral collection then interact with enthusiasts to determine what you have.  If you have valuable gemstones then go with a graduate gemologist or gemstone professional because they'll be able to tell you everything you need to know about the current price of your collection.
If you've made it this far then you're well-educated on what activities you need to perform and who you need to seek out for additional knowledge. Just so you know, I'd be happy to help with valuing your gem collection as well as provide an education on what you have.  Contact me directly and we can set up a call.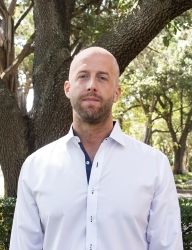 Latest posts by Jerred Morris
(see all)