There's nothing worse than leaving the house to go rock-hounding and realize you're unprepared for the trip.  When it comes to rock and mineral collecting, you'll need some basic tools plus a couple of unique ones.  Your needs will depend on the type of minerals you'll be collecting and the location.
I'm going to share with you my favorite tools for crystal collecting but feel free to add your favorite tools to the list when necessary.
My Best Rockhounding Tools
I've been collecting rocks and minerals for 20+ years and have traveled across the US to dig for crystals.  Showing up prepared for the dig is crucial to extracting the crystals and minerals from the paydirt.  When you've hit a big pocket of crystals you'll want to have the right tools so you don't damage the specimens. Here are some of my carefully selected rock-hounding tools below:
Rock Hammers
The hammer is one of the most essential rock-hounding tools for beginners because they allow you to scrape, dig, chip off material and pry open crystal pockets.  Make sure you buy one that fits your grip and the weight of the hammer works with your stature.  There is no fun in slinging around a 10lb crack hammer when you weigh 105 pounds.  Here are a few to consider adding to your tool kit:
Rockhounding Backpack
I'm a huge backpack fan because they can carry everything you need for your trip in and out of the mining area.  You can load them with food, water, tools, and accessories and then pack your specimens after a long day.
Chisel
The location of the dig site and the types of minerals you'll be collecting will dictate if you need a rock chisel.  There's no reason to pack a chisel if you don't truly need it.  It's extra weight in your backpack or 5-gallon bucket.  My suggestion is to do your research about the location before you leave the house.  This way you're not wasting energy carrying items you won't need.
If you need a chisel then you have two options when it comes to buying one. Depending on your preference, you can choose a pointed or wide-bladed chisel. A wide-bladed chisel allows you to break rocks along a line. On the other hand, a hand-point chisel helps you create a line around the edge of a rock that you want to break off.
Gloves
Gloves are essential and you'll want to own two different pairs.  A decent set of leather gloves will keep your fingers safe from abrasions and cuts while a pair of thick rubber gloves will keep you warm during those cold mornings.
It's not fun washing gravel in 40-degree weather with no gloves and wet hands.  I can promise you, you won't last long before you head back to the car to thaw out your fingers.  You won't utilize the thick rubber gloves often but they will be your favorite pair of gloves when it gets cold.  Make sure you buy a size larger and you can double up.
Gardening Tools
These are easy to acquire, lightweight, and will see the most usage.  Without a doubt, you'll be using these tools on every dig.
Hand shovel – Small shovel, 10-12 inches in length
Hand rake – 3-prong rake
Hand weeder – similar to the flat-head screwdriver but has a wider tip.  Very universal tool.
Flat-head screwdriver – if you can find a hand weeder then these work great.
Eye Protection
If you're swinging a crack hammer or rock pick then you need eye protection.  You can spend a ton of money or go with the clear plastic eyewear found at your local hardware store.
Folding Shovel
Also known as a collapsible trowel, a folding shovel has become pretty popular with rockhounds.  It comes in handy if the distance from the dig site to the car is over a half mile.  No one likes hauling tons of gear to the dig site and then having to haul it back out.  So, if you have a decent hike ahead of you, bring the folding shovel.
Spray Bottle
If you're digging for crystals or sifting through pay dirt with a screen then you'll need water.  If you bringing water to the dig site then a spray bottle is ideal.  You can repurpose a spray bottle or buy a new one.  Both work just fine.
Rockhounding Accessories
Now that you have all of your gear picked out you won't want to forget a couple of essential accessories.  These are great for every trip and if you don't need them then you leave them in the car because they don't take up too much room.
Extra clothes and shoes
Food and water
Rain gear
Sunscreen
Bug spray
Basic first aid kit
Towels
Wrap up
While people are obsessed with getting the right tool, the amount of money you invest in the tools doesn't generally determine how well the trip goes. For instance, you can use a hammer from your garage, an old screwdriver, or an expensive rock hammer.
Since everyone's list is different, you need to continuously grow and change your list as you get deeper into the hobby. However, like most beginners, you can start with the most essential items and build from there.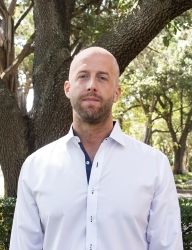 Latest posts by Jerred Morris
(see all)