There are various reasons why people like to dig and collect rocks, minerals, and crystals but the one experience everyone has in common is the initial dopamine rush when you find an amazing specimen. It's been in the ground for thousands of years. People and animals have walked by it and they never knew it was under their feet but you took time out of your life to go on a rock hunt with no guarantee of success and you found a "keeper".
I truly believe this is what keeps us coming back to different dig sites and appreciating how cool these rocks and minerals are.
Regardless of the type of rockhound you are or aspire to be, getting your hands on a few good books is an excellent way to get the knowledge needed. Whether you're a newbie who's just getting started or a well-seasoned rockhound, there's always something new to learn about and explore.
That said, below, you'll find several of the best rockhounding books to stimulate your brain and get you hunting. While recent books are an excellent choice because they often come with maps or resources that change over time. However, that doesn't mean we shouldn't concern ourselves with some of the oldies.
The Best Rockhounding Books For Finding Rocks and Minerals
Rockhounding takes us places we may not usually go and that's why you need to do your homework before you leave the house, a great place to start is a book. Some of these books won't tell you exactly where to go dig but they will educate you on local rocks, minerals, and crystals. Once you have a basic understanding of what collectable rocks and minerals look like then you'll want to discover dig sites in your state.
Let's take a closer look at a few of the best rockhounding books available.
National Audubon Society Field Guide To Rocks and Minerals: North America
I love the National Audubon Society books, so maybe I'm biased. However, this is an excellent resource for rockhounds, both pups and old hounds. Inside you'll find around 800 full-color photos, which is extremely helpful for identifying rock and mineral specimens. Some books only provide a written description, which is useful, but nothing compares to color photographs.
This rockhounding favorite makes an excellent portable guide to help rockhounds identify gems, rocks, and minerals in the field. Some might call it a classic since it was first published in the late 1970s. Still, the information and photographs keep it circulating and popular.
The Audubon Society Field Guide To Rocks and Minerals: North America makes number one on this list because it describes all of the rocks and gems in many variations, crystal forms, and colors, which makes it incredibly useful for identifying stones and minerals. The author goes into great detail in the descriptions regarding the natural environments where the specimens are formed.
Modern Rock Hounding and Prospecting Handbook
Garret Romaine provides beginner rockhounds with the necessary tools that bring you from a beginner pup to a graduated hound. That said, it's an excellent choice for beginners and experienced rockhounds.
This reference book contains 264 pages of high-quality, first-hand information from the author Garret Romaine. He's been an avid fossil hunter, gold prospector, and rockhound for over 35 years. A little digging shows that Garret is also a columnist, journalist, and technical writer who combined his passions and rolled them into this excellent book.
The Modern Rock Hounding and Prospecting Handbook is incredibly informative and contains so much helpful information about hunting and prospecting. Readers can expect a little bit of everything from rockhounding and collecting to polishing stones and prospecting. Before you know it, you'll be collecting specimens and setting up a lab or gem shop.
Rockhounding Arizona: A Guide To 75 of The State's Best Rockhounding Sites
OK, so don't shy away yet; this Rockhounding book is part of a 15-book Rockhounding Series. Some of the other state books you can find include Alaska, California, Nevada, Virginia, and Pennsylvania (just to name a few.) I think it's an excellent series for traveling rockhounds.
Whether you fancy rockhounding in the mountains or along the beach, you're bound to find what you're looking for with this series. If you don't want the entire collection, pick the state or states you are interested in and purchase them.
This list is beneficial for beginners and experts alike. Expect to find a listing of commercial sites allowing rockhounding, as well as the more unknown accessible sites that are legal to visit. In addition to prime hounding locations, the books give rockhounds advice and tips for rockhounding and identifying specimens.
Gary Blair is the author of this book and has about 75 years' worth of experience hounding the wilderness of Arizona.
National Geographic Pocket Guide To Rocks and Minerals of North America
I started with a favorite, and I will end on the same note. This pocket guide created by National Geographic is an excellent book to have on any of your rock-hounding adventures. It shows readers the rocks and minerals found in North America.
While this rockhounding favorite is a beginner's guide, it includes photographs and info about a wide variety of rocks, gems, minerals, fossils, and land formations that can teach the oldest dogs new tricks. The book's layout is simple to follow; it's logical and easy to skim through to find what you're looking for more quickly.
The photos of the rock and mineral specimens are excellent. Aside from that, this guidebook explains the areas you're more likely to find them. Not to mention, it addresses the land formations that help beginners and pros improve their rockhounding skills.
Rockhounding is an excellent hobby, passion, and pastime. Whether you're in it for the beautiful bounty or the treasures awaiting after you cash in, these books are the perfect tools to improve your hounding skills.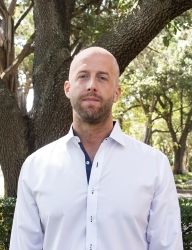 Latest posts by Jerred Morris
(see all)