Blue rocks and minerals are some of my favorite specimens because of their rarity and intense blue color.
If you're new to this rock-collecting hobby then you'll need to understand there are more gems, minerals, crystals, and specimens than you can possibly count or remember.  However, you'll naturally fall in love with the ones that intrigue you the most.  More than likely it will be the crystal structure, the configuration of the crystals, or the vibrant color that drives your passion for the stone.
One great tool to use as a beginner rockhound is my "how to identify" series. You can search for the stone or mineral you believe you have in your possession and apply the guided activity for identifying your rock or mineral.  If you run into any issues or you narrow it down to two stones then contact me directly and I'll help you finalize the identification.
Here's one last resource everyone should take advantage of, your local rock and mineral show.  These are held once a year and provide a great opportunity to expose yourself to hundreds of rocks, minerals, gems, and crystals.  I believe you'll learn more about this hobby at rock shows than you can learn in a class.  Plus they're typically free and loads of fun.
If you're not sure how to find your local rock and mineral club then use the "explore by state" page to locate your state and club.
Names of Blue Minerals and Crystals
Blue rocks are some of nature's most fascinating and beautiful minerals. From the deep blue of sapphires to the electric blue of Paraiba tourmaline to the neon blue cobalt spinel, blue gemstones offer a range of hues and shades.
Each of these stones has unique properties and beauty, making them perfect for jewelry and private collections. Whether you're looking for a statement piece or something subtle, blue rocks can provide the perfect addition to your collection.
This article will explore the unique qualities of blue rocks, the various types of blue rocks, and how they are used today. So, let's take a closer look at the wonders of blue rocks!
Sapphire
Sapphire is known for its beauty and striking color, but it is also highly sought after for its exceptional hardness. Its name comes from the Greek word sappheiros, which means "blue stone." Sapphires occur in different shades of blue, from light sky blue to deep navy blue.
The color of the sapphire is determined by its chemical composition, with iron and titanium providing the most intense blues. If you own or think you own a sapphire but need help identifying it then follow my "how-to guide" for identifying sapphires.
Properties:
Mohs Hardness: 9.0
Specific gravity: 3.99 and 4.00
Refractive index: 1.767 and 1.759
Uses:
Paraiba Tourmaline
Paraiba tourmaline is one of the most sought-after gemstones in the world. It is renowned for its vibrant blue-green hue due to copper and its rarity. This precious stone is found in only a few places, including the Brazilian state of Paraíba and Mozambique.
Due to its rarity, Paraiba tourmaline is often considered a collector's item and is highly valued by jewelry enthusiasts worldwide.
Properties:
Mohs Hardness: 7.0 – 7.5
Specific gravity: 3.0 – 3.12
Refractive index: 1.603 – 1.655
Uses:
Jewelry
Sought after by private collectors
Kyanite
Kyanite is a blue mineral typically found in metamorphic rocks and is often associated with quartz and feldspar. It can be found in many shades of blue, from light sky blue to dark navy blue.
Unless you're a rockhound you've probably never heard of kyanite but it has quite a few industrial applications, such as ceramics and abrasives.
Properties:
Mohs Hardness: 4.5 – 7.0
Specific gravity: 3.53 – 3.68
Refractive index: 1.71 – 1.73
Uses:
Jewelry
Used to make ceramics and abrasives
Larimar
Larimar is a beautiful gemstone mined in the Dominican Republic and is often referred to as the "Caribbean Gem." It has a unique blue color similar to the color of the Caribbean Sea. Its color ranges from white-blue to deep blue and sometimes has a light greenish hue.
The stone is often cut into cabochons, beads, and faceted stones to create beautiful jewelry pieces.
Properties:
Mohs Hardness: 4.5 – 5.0
Specific gravity: 2.84 – 2.90
Refractive index: 1.595 – 1.645
Uses:
Cobalt Spinel
Cobalt Spinel is a stunning gemstone with a deep blue hue and a sparkle that will draw attention. Its deep blue color is reminiscent of the ocean, and its sparkle reflects the sun's light. It has a deep, intense blue color ranging from a light sapphire to a dark navy blue. Some of the best cobalt blue spinels come from Vietnam and it's given this designation because of its neon-like blue color. When you see it in person the stones appear to be glowing.
Properties:
Mohs Hardness: 7.5 – 8.0
Specific gravity: 3.54 – 3.70
Refractive index: 1.712 – 1.736
Uses:
Common and Rare Blue Rocks and Minerals
Blue rocks and crystals are an exciting and diverse group of minerals sought after by rock hounds, jewelry manufacturers, and commercial entities.   Whether you're looking to add a unique piece of jewelry to your collection or a rare crystal to your specimen collection, blue minerals are a must-have.
From the common sapphire to the rare cobalt spinel from Vietnam, these rocks and minerals offer us a glimpse into the history of our planet and the forces that have shaped it.
While some of these blue rocks and minerals are more common than others, they all have something unique to offer. So, take your time to appreciate the beauty and complexity of these gemstones and learn more about them.
With so many possibilities, it is no wonder that blue rocks and minerals have been treated as treasures for centuries.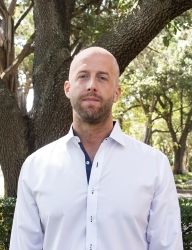 Latest posts by Jerred Morris
(see all)