If you're looking for a simple way to clean your quartz crystals without having to order toxic chemicals online and have them shipped to your house then you should consider using Iron Out.  You'll be able to purchase this solution at your local Home Depot or Lowes store and it's fairly easy to use and effective.
It's made up of fluorosilicic acid, oxalic acid dihydrate, and water and is pretty good at removing stains and discolorations from the crystal's surface but not as good as oxalic acid.  You could consider muriatic acid as well if you're looking for something a little strong.
How Do You Use Iron Out to Clean Quartz Crystals?
Here's my best and favorite way to clean quartz crystals with Iron Out. You'll need to dilute the solution if you're working with the powder form.  If you have the outdoor rust removal version then you might consider diluting the premix solution.  I'd test it out on a couple of crystals before I went all in on the collection.
I use the following ratio of Iron Out powder: 2 tablespoons per 2 gallons of water (always add acid to water, and never add water to acid!)
Don't forget to wear large, thick rubber gloves when handling this chemical.
Spray the crystals with your garden hose
Remove the clay and/or dirt sediment with a small pick
Soak in hot water for an hour
Scrub with a brush (a toothbrush is fine)
Place the crystals in a plastic or glass container, don't use metal
Pour the Iron Out granular directly on top of the crystals
Add water to the container until the crystals are covered
If you have excessive bubbles then continue to add water until there are only a few bubbles
Soak the crystals in the Iron Out solution for 1-2 hours
Heat the solution via an electric stove if you want to speed up the process, don't boil the solution
Don't forget to use a timer
Scrub them a second time with a brush
Remove and clean thoroughly with soap and water
How Much Iron Out to Clean Crystals?
Sprinkle a 1/8th inch layer of Iron Out granular on the surface of the crystals.  Then slowly add water to the container until the crystals are submerged.
How to Neutralize Iron Out
You'll need 1 cup of baking soda per gallon of mixed Iron Out solution.  Once you've neutralized the acids then you can dispose of the solution.
You don't want to leave the crystals in the solution for extended periods of time without checking on the progress. There is a point where the solution can leave a film on the crystals and now you have to do more work to remove the film or stain.
Worn Wizard does an excellent job going over these steps on YouTube!
Closing Thoughts
Iron Out is a safe and easy way to clean crystals and it does a better job than vinegar and water.  I'd recommend starting with Iron Out and see how much of the stains can be removed.  If you need to move to harsher chemicals and stronger acids then we have how-to guides for those as well.
Don't forget your gloves and follow some basic cleaning protocols.  With a couple of hours of soaking and scrubbing, you should have some killer white crystals to display in your collection.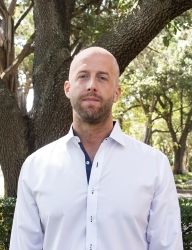 Latest posts by Jerred Morris
(see all)