Crazy Lace Agate is a beautiful variety of Agates that exhibit lace-like patterns with eye-catching patterns, like swirls, eyes, bands, and zigzags.
Crazy Lace Agates are banded Chalcedony – microcrystalline Quartz – that is infused with aluminum and iron. These stones are often brightly colored with complex patterns, which produce creamy browns, grays, blacks, and gold swirled together. You'll occasionally see pinks and reds as well.
These agates are believed to have been formed during the cretaceous period, 65 to 90 million years ago, and are exclusively mined in Chihuahua, Mexico.
If you're a true crazy lace agate fan like I am then you'll need to make sure you ask the seller of the material where it was sourced. If the answer doesn't line up with Chihuahua, Mexico then it's not crazy lace agate.
If you're new to collecting agate then you'll need to be able to identify the type of agate you and eventually you'll want to know what your agate is worth.
Types of Crazy Lace Agate
There are several varieties of Crazy Lace Agates and the easiest way to tell the difference between them is the color. It's a fairly simple and straightforward way of describing these beautiful and rare agates.
Mexican Crazy Lace Agate
Mexican Crazy Lace Agate has a couple of different names given to it by the rock and mineral industry. While at the rock and mineral show, you'll see the name "Mexican Agate" used as well as Rosetta or Rodeo Agate. The industry has a tendency to rename these agates based on where they're mined. Nevertheless, these agates display tight banding, lots of waves, and intricate lace patterns. The colors can range from white to red, gray, and yellow.
Blue Crazy Lace Agate
Blue Crazy Lace Agates feature vivid swirls of beautiful blue colors mixed with white and occasional hints of orange. These are going to be on the rare side because blue is not a common color among agate. Then you take into account the tight bands and intricate lace-looking patterns and you have a world-class agate. If you are lucky enough to come across one of these for sale then you should buy it.
Pink Crazy Lace Agate
Pink Lace Agate is actually from Indonesia and shouldn't be confused with Mexican Crazy Lace Agates, which can sometimes be found in pink and red shades. Pink Crazy Lace Agate is also referred to as Pink Lace Agate.
This stone is a more recent find but is quickly gaining popularity due to its gentle feminine energy. Pink Lace Agate is commonly found in shades of white and pink, but it can sometimes include shades of red, orange, yellow, and gray.
Yellow Crazy Lace Agate
This brightly colored stone is also referred to as the "Laughter Stone" or "Happy Lace." It's made from banded Chalcedony that formed millions of years ago during the Cretaceous period. Every Yellow Lace Agate is unique, with variations in shape, size, and color. These are more common and more affordable if you're looking to add Crazy Lace Agate to your collection.
Purple Crazy Lace Agate
Purple Crazy Lace Agate is another rare variety of Mexican Crazy Lace Agate. You just don't see purple agates with tight banding and clean lines very often. That is why this variety is sought after by agate collectors. Once again, if you're lucky enough to find one for sale, buy it.
Where Is Crazy Lace Agate Found?
Aside from the Pink Crazy Lace Agate that hails from Indonesia, all Crazy Lace Agates found thus far are located in Mexico.
Mexican Crazy Lace Agate is one of the best-known and most widely used lapidary materials since the 1950s. This might be because of the various colors, bull's-eyes, paisley-looking patterns with bright colors, sagenite sprays, or the translucent waves of colors. Either way, Crazy Lace Agates live up to their name.
Mexican Crazy Lace Agate hails from the state of Chihuahua, where the Agates are embedded in limestone. Because of the mining techniques and how the stones are encrusted with limestone, it can be challenging to find solid pieces.
If you're looking to learn more about Crazy Lace Agate then visit my favorite Instagram page.
Here's my favorite Coyamito Agate Seller.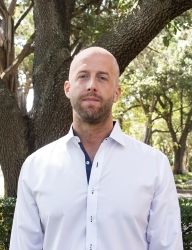 Latest posts by Jerred Morris
(see all)