Metallic rocks and minerals are some of my favorite specimens because of their metallic appearance but a few of them display a different color when you shine a light through them.
If you're new to this rock-collecting hobby then you'll need to understand there are more gems, minerals, crystals, and specimens than you can possibly count or remember.  However, you'll naturally fall in love with the ones that intrigue you the most.  More than likely it will be the crystal structure, the configuration of the crystals, or the vibrant color that drives your passion for the stone.
One great tool to use as a beginner rockhound is my "how to identify" series. You can search for the stone or mineral you believe you have in your possession and apply the guided activity for identifying your rock or mineral.  If you run into any issues or you narrow it down to two stones then contact me directly and I'll help you finalize the identification.
Here's one last resource everyone should take advantage of, your local rock and mineral show.  These are held once a year and provide a great opportunity to expose yourself to hundreds of rocks, minerals, gems, and crystals.  I believe you'll learn more about this hobby at rock shows than you can learn in a class.  Plus they're typically free and loads of fun.
If you're not sure how to find your local rock and mineral club then use the "explore by state" page to locate your state and club.
Names of Metallic Minerals and Crystals
I find metallic minerals and crystals fascinating. Not only are they visually appealing, but they also have many practical uses.
I've spent years digging for rocks and minerals in the lower 48 states plus attending the Tucson Gem and Mineral Show.  As my knowledge about rocks has accumulated, I've naturally come to appreciate certain gems and minerals.
Here is my favorite list of metallic rocks, subject to change of course.
Rutile
Rutile is a naturally occurring mineral composed of titanium dioxide and found in igneous and certain metamorphic rocks. Rutile takes on reddish, brown, or yellowish hues but the metallic reflection on the crystal's surface is a great indication its rutile.
It is highly sought after by crystal and specimen collectors but there are many commercial applications in industries like aerospace and electronics.
Properties:
Mohs hardness: 6 – 6.5
Refractive index: 2.61 – 2.90
Specific gravity: 4.18 – 4.25
Density: 4.32 – 4.25
Adamantine, metallic luster
Uses:
Specimen collectors
Used in some paints and plastics
Used in welding electrodes
Making optical equipment
Stibnite
Stibnite is a unique mineral with a silver-gray metallic luster found in various parts of the world. Because of its rarity, you'll only come across the crystal form of Stibnite at rock and mineral shows.
The more unique the crystal cluster is the higher the value. Most of the time, stibnite is attached to a host rock but you can find pure stibnite crystal clusters.
When a new deposit is discovered, stibnite is found with other sulfide minerals, such as galena, pyrite, and sphalerite. In my years of collecting rare minerals, I've never heard of a stibnite-only deposit and the number of crystals coming from the deposits is typically on the low side.
Properties:
Specific gravity: 4.63
Mohs hardness: 2
Density: 4.63 g/cm3 (Measured); 4.625 g/cm3 (Calculated)
Uses:
Specimen collectors
Used in electronics
Used in semiconductors
Cuprite
Cuprite is an intriguing mineral with its glowing red interior and metallic exterior. The first time you see and touch cuprite you'll be confused because you believe it to be a solid rock with a metallic exterior. It's when you put a medium power light behind the crystal the vibrant red color interior is revealed.
It's an oxide mineral, discovered in the mid-1800s, consisting of copper oxide, and its name comes from the Latin word 'cuprum,' meaning 'copper.' You'll likely find cuprite in the Ural and Altai Mountains and other areas like Arizona and Chile.
Properties:
Mohs hardness: 3.5 – 4
Specific gravity: 6.14
Adamantine, sub-metallic luster
Uses:
Used as eyeshadow in powder form
Jewelry making
Used as a mineral specimen
Used as a pigment in paint and varnish
Galenite
Galenite is another metallic mineral every collector needs to have in their collection. The vitreous luster and metallic shine, plus the cubic-octahedral crystals make it highly sought after.
Mines with sphalerite deposits will have galenite deposits which put it in the rare category of metallic minerals due to low quantities of high-quality crystal clusters.
Properties:
Mohs hardness: 2.5 – 2.75
Specific gravity: 7.2 – 7.6
Uses:
Production of sulfuric acid
Can be used as a pigment
Used as an ornamental stone
Common and Rare Metallic Rocks and Minerals
Metallic rocks and minerals are fascinating and can be found in many places. While some are more common than others, all are unique and have distinct properties. Knowing the different types can help you to explore them even further.
Whether you are a hobbyist or a professional, studying these rocks and minerals can be a great way to expand your knowledge and collection of metallic minerals and rocks.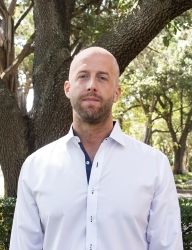 Latest posts by Jerred Morris
(see all)