Meteorites (like many gems and minerals) aren't valued based on one quality or another. Similar to everything else, numerous factors determine the particular value of any one meteorite specimen.
One of the most important factors is how much the specimen weighs. A man in Michigan found a 22-pound meteorite, resulting in a payout of $100,000 bucks. However, being so heavy and a rare specimen held value within the scientific community.
How Much Money Do You Get If You Find A Meteorite?
Before rushing off with a recent meteorite find, it's best to verify it and offer it to the scientific community because meteorites have been used in scientific studies, and they're worth more than samples that haven't been.
Some unclassified meteorites can sell for about 50 cents per gram. More beautiful space rocks, like Pallasites, contain crystals and look incredibly dazzling when polished and can be valued as high as 40 dollars per gram or more. While rarer stones can bring in up to $1000 per gram in good condition.
How much worth a meteorite has also depends on who's buying it and where you sell it. At auctions, meteorites can range into the hundreds and up through the thousands. Although, many specimens sell for just around a few thousand. The size, quality, documented information (siting, location, material), and what type of meteorite it is will add or subtract from the specimen's value.
If you're ever curious, items struck by meteorites can also sell for high prices. A piece of corrugated sheet metal from an empty dog house sold for 44 thousand dollars.
How Much Is A 4-Pound Meteorite Worth?
The exact worth of a meteorite will vary based on its specific type. An 82-pound iron meteorite with asteroid origins sold for a little over 41,000 dollars, which equals out to around $540 per pound! A unique 4-pound Pallasite meteorite brandishing crystals of Peridot and Olivine sold for over $60,000, making it over $15,000 per pound of space rock!
You can get between $8,000 and $36,000 for a four-pound meteorite. The quality and type of meteorite you have will cause adjustments in the final payout.
Why Is It Illegal To Own A Meteorite?
It's NOT!
It is entirely legal to own meteorites; at least, that's true in the United States. Different countries have different rules in place regarding the matter.
While it's legal to own, buy, and sell meteorites, there are some conditions or stipulations regarding meteorite ownership. For instance, standard land ownership rules apply for meteorites, regardless of the type. The landowner where a specimen falls becomes its legal owner. However, if a meteorite lands on federal property or public grounds, three different situations can occur depending on the use of the space rock.
Casual Collection can take place; then, individuals are free to collect specimens that can be carried by hand, up to ten pounds a year per person. These specimens are not allowed to be sold. They're for personal use only.
It can be used for scientific use. In this case, scientific and educational institutions are welcome to solicit the sample under the Antiques Act. Permits are required and can be obtained from the local Bureau of Land Management (BLM). The rocks are to be used for research purposes only.
The commercial collection allows individuals and companies interested in selling rocks or using them for commercial purposes to apply for a permit to collect material with the BLM. A fee is required.
Non Magnetic Meteorite Value
The Achondrites are among the rarest types of meteorites, and they are non-magnetic. They don't attract magnets for the same reason many Earth rocks don't; no iron-nickel metals are present. In fact, Achondrites are so rare only 2.5% of the space rocks found in the US can be identified as this variety.
Achondrite meteorites will naturally have a higher per-gram price compared to ordinary Chondrites and most iron meteorites.
Samples of small, hard-to-get meteorites sell for much higher prices than large meteorites. This is true, even if it's of the same type of meteorite.
Meteorite Price Per kg
The price of a meteorite per kg is also based on the type of meteorite you have. Stone varieties are worth anywhere from $2 to $20 per gram but can exceed $1,000 per gram. This means one pound of iron meteorite can be worth over $2,000.
Knowing how to identify a meteorite, or any stone for that matter, can make the selling process move along more quickly. It can also save you from getting hustled by someone looking to take advantage. Learn to identify rocks and gems like a pro to save the headache and hassle.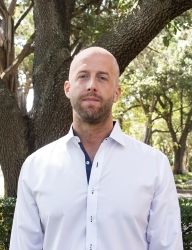 Latest posts by Jerred Morris
(see all)