Mookaite is a beautiful variety of Jasper that is only found in one region of the world. It is predominantly comprised of microscopic remains of aquatic organisms known as radiolaria. These Radiolaria measure between 0.1 to 0.2 millimeters and produce intricate mineral skeletons. As the ancient oceans receded, they gradually died out, with the skeletal remains slowly transforming into sedimentary rocks.
While Mookaite is frequently referred to as a mineral, it's actually a rock because the stone is made up of several different substances and minerals, like most varieties of Jasper. The stunning colors and patterns come from impurities of manganese and iron.
If you live in Australia then you should be very familiar with this type of Jasper but if you live abroad then it's fairly difficult to source unless you buy from a trusted online seller.
Types of Mookaite Jasper
Mookaite is a variety of Chalcedony and the most popular color is purple but you can also find them in brown, cream, yellow, white, mauve, grey, purple-red, and orange-red colors. You will often see red with small streaks of yellow and vice versa.
This Jasper is only mined in one region of the world and material can be hard to source. It should also be no surprise that the stones, especially those cut en cabochon and polished, can be more expensive than more common Jaspers.
Yellow Mookaite Jasper
Yellow Mookaite Jasper is a beautiful soft mustard yellow stone with creamy, dusty shades. It's not uncommon to see red, brown, or dark purple mixed in with the yellow shades. As you can see from the images above, each stone is slightly different. Some of them are solid yellow while others display flow-like patterns that incorporate reds, browns, and brownish-purple hues. Out of all of the colors Mookaite comes in, yellow is the most common.
Pink Mookaite Jasper
Pink Brecciated Mokaite is a shiny opaque stone that produces a sheen with translucent borders with a fine-lined matrix. The matrix present in Brecciated Mookaite is highly sought after, and the stone displays a mosaic of colors ranging from mustardy yellow to whites and light browns.
Pink Mookaite can be described as a combination of Opalite, Chert, and Chalcedony. The description depends entirely on the amount of silica present in the material.
Mookaite Australian Jasper
Mookaite is a yellow and red Jasper that is only found in Western Australia and the mine is quite small which means it doesn't produce a ton of material.
The mine utilizes small to midsized machinery like backhoes to dig just below the surface of the dry riverbeds. Mining takes place in wet white clay, making for messy work, but it's safer than miners having to work in a dusty dry environment.
Mookaite Jasper can be described as more Opalized in some areas and more Chalcedonic in others. The former is difficult to mine and brittle, while the latter makes up most of the material on the market.
Mookaite Jasper Pronunciation
While this stone's name is often pronounced as 'Mookite,' the proper pronunciation is Mooka~ite. This is because it was named after Mooka Creek. Did you know that rocks and minerals named after places or people are often given the suffix 'ite'?
Where Is Mookaite Jasper Found?
The Mookaite deposit is located on private land in Mooka Creek which is located on the west side of Kennedy Range National Park. Believe it or not, Mookaite Jasper has one deposit of material in the world and that's Mooka Creek.
Mookaite got its name from the area where it is mined but no one has officially registered it. According to the Australian locals, the name comes from the Aboriginal word Mooka, meaning running water.
If you're looking at Jaspers at your local rock and mineral show then you'll probably want to know that Mookaite goes by several other names like; Mookalite, Mookerite, Mook, and Mook Jasper.
Did you know there's another Jasper that is mined at a single location in Madagascar? If you're looking to learn about different types of Jasper then take a look at Ocean Jasper.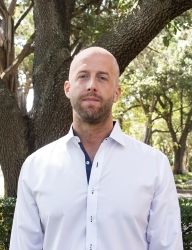 Latest posts by Jerred Morris
(see all)