Plume agates get their name from the patterns of mineral growths within the silicates. The shapes of the minerals look more like feathers, flames, or flowers instead of tree-like dendritic or moss agates. When it comes to colors, plume agates can display every color of the rainbow but collectors are always searching for the elusive blue plume agate.
If you're new to collecting agate then you'll need to be able to identify the type of agate you and eventually you'll want to know what your agate is worth.
Types of Plume Agate
Plume agates differ from dendritic agate, which is typically more branch-like or thin. If you're comparing mossy agate to plume agate you'll notice the patterns differ and that is the way you correctly identify the agate. The more time you spend looking at and digging for agates, the better you will get with the visual part of identifying them correctly.
Plume agates are actually relatively common and are mined from multiple locations in the United States. So, what makes a plume agate rare? That's a common question and you'll hear rock and mineral dealers telling potential buyers their agates are rare. Once again, plume agate isn't rare but the area in which it is mined might not be open or producing material which means the plum agate rough or slabs are not readily available.
White Plume Agate – Stinking Water Plume Agate
Stinking Water Plume Agate, or White Plume, is found near the Stinking Water Creek in eastern Oregon. The area is east of Burns and is quite famous for incredible rockhounding experiences.
Each stone contains white to yellowish plumes in a milky white matrix and is nearly transparent. The inclusions form when manganese oxide, iron oxide, or other oxides are present during the rock's formation. The plume's color can vary depending on the materials present during formation, and they can sometimes be multi-colored.
Blue Plume Agate
Blue Plume Agates have a typical pattern with several shades of blue. It's not extremely common to find Blue Plume Agates, making them more rare and sought-after.
Graveyard Point Plume Agate
This variety of Plume Agate is found near Graveyard Point in the Owyhee Mountains of eastern Oregon. The area was named after a fight between the Indigenous People in the area and the United States Army in 1868. It's a prolific location for rockhounds.
Graveyard Point Plume Agate formed in the cracks in basalt. The material ranges from 1 inch to 18 inches in thickness and can be up to 30 feet in length!
This Plume Agate variety gets its name from the massive boulders littering the area that resemble headstones.
Graveyard Point cut en cabochon has white to yellow plumes, black or metallic-looking wisps are Marcasite, and sometimes even Opal occurs in the material.
Red Plume Agate
"Agate" is more of an umbrella term used to describe the various varieties of stones with similar yet distinctive properties and compositions. These types of stones are typically found in every color, including a colorless form. Plume Agates are a variety distinguished by color. The red-brown and white-colored banded stones have beautiful patterns naturally inscribed within their translucent bodies. The Widowmaker Agate also displays shades of red and red-orange.
Priday Plume Agate
This variety of Plume Agate is famous and rare. They can be found at the eastern edge of the Deschutes Basin, northeast of Madras, Oregon. Priday Plumes come in thunder eggs instead of the vein type of deposits you usually find agate in. These nodule formations are typically spherical in shape and look like ordinary rocks you'd see in a dry sandy climate.  The size of the nodules is on the smaller side but make up for it with amazing colors and flower-like patterns.
Carey Plume Agate
Carey Plumes are gorgeous specimens of agate from the Carey Ranch near Prineville, Oregon. Most lapidary artists will polish both sides of the stone because it enhances the fascinating plumes of red Hematite and the botryoidal formation within their pockets.
Carey Plume Agates or Carey Ranch Plume Agates first documented findings were a relatively small find that had weathered out from a small volcanic cone. With a bit of exploration, the outcrop was found. This variety of Plume Agate is rare because the location currently produces very little, if any, of these incredibly beautiful agate specimens. Unfortunately, Carey Ranch Plume agates are considered extinct, and the only samples found on the current market are from old collections.
Where Is Plume Agate Found?
Oregon is the number one location for finding and digging for plume agate. Priday Plume Agates, Graveyard Point Plumes, and Stinking Water Plumes can all be located in Oregon.
Del Norte Plume Agates hail from Colorado.
Plume agates, regardless of the variety, are unique and interesting. Each stone appears to have captured bits of nature inside its crystalline structure. Skilled lapidaries can cut and polish these beauties in such a way that they almost don't look real.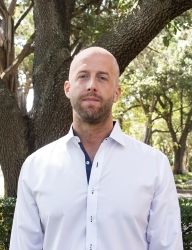 Latest posts by Jerred Morris
(see all)