Purple Crystals and minerals are a beautiful addition to any rock and mineral because they come in various crystal shapes and structures.
If you're new to this rock-collecting hobby then you'll need to understand there are more gems, minerals, crystals, and specimens than you can possibly count or remember.  However, you'll naturally fall in love with the ones that intrigue you the most.  More than likely it will be the crystal structure, the configuration of the crystals, or the vibrant color that drives your passion for the stone.
One great tool to use as a beginner rockhound is my "how to identify" series. You can search for the stone or mineral you believe you have in your possession and apply the guided activity for identifying your rock or mineral.  If you run into any issues or you narrow it down to two stones then contact me directly and I'll help you finalize the identification.
Here's one last resource everyone should take advantage of, your local rock and mineral show.  These are held once a year and provide a great opportunity to expose yourself to hundreds of rocks, minerals, gems, and crystals.  I believe you'll learn more about this hobby at rock shows than you can learn in a class.  Plus they're typically free and loads of fun.
If you're not sure how to find your local rock and mineral club then use the "explore by state" page to locate your state and club.
Names of Purple Minerals and Crystals
I find purple rocks and minerals unique and captivating. From amethyst to Mozambique garnet and purple scapolite, these gemstones have been prized for centuries for their beauty and rarity.
I've spent years digging for rocks and minerals in the lower 48 states plus attending the Tucson Gem and Mineral Show.  As my knowledge about rocks has accumulated, I've naturally come to appreciate certain gems and minerals.
Here is my favorite list of purple rocks, subject to change of course.
Amethyst
This is one of the most popular gemstones among rockhounds. It's a member of the quartz family and can be found in shades of lavender or pale violet to deep blue.
You'll find amethyst commercially available in jewelry but amethyst geodes are a close second.
My favorite amethyst crystals come from Georgia, South Carolina border, and California.  These crystals are deep purple and the outside skin of the crystal has etching which adds to the rarity and uniqueness of each one.
The other nice attribute of Amethyst is its affordability.  Rockhounds can acquire crystals and crystal clusters at reasonable prices.
Properties:
Mohs hardness: 7
Specific gravity: 2.63 – 2.65
Vitreous, glassy luster
Uses:
Jewelry and ornaments
Rock and crystal collectors
Purple Fluorite
Purple fluorite is fairly popular among rockhounds and specimen collectors due to its affordability and rich purple-blue colors.  Some of these specimens are incredible to look at and that adds to the collectibility.  Most of the high-quality specimens are sourced from China but you can find fluorite on almost every continent.
If you frequent rock and mineral shows then you've probably come across diamond-shaped crystals in a white cardboard tray. This is fluorite but the shape of the crystal is not natural.  A human has cleaved the fluorite to shape it like a diamond.  As you can see from the crystal cluster above, a square-like crystal structure is its natural form.
Fluorite is a primary source of hydrogen fluoride and is used in a wide array of industries as well.
Properties:
Mohs hardness: 4
Refractive index: 1.43 – 1.45
Specific gravity:  3.12 – 3. 19
Vitreous luster
Uses:
Sought after by specimen collectors
Used in steel manufacturing
Used in opalescent glass
Productions of enamelware and utensils
Purple Sapphire
Purple Sapphire is a beautiful, durable, and rare member of the Corundum mineral family. It has traces of Chromium and Vanadium, which contribute to its purple color but some varieties contain traces of Iron and Titanium.
Purple Sapphire is one of the most coveted gems in the world and is known for its vibrant hues of purple and blue. Take a look at the faceted gemstones above and you'll understand why this gemstone is one of my top 5 of all time.
These are ideal for high-end jewelry and larger stones can be acquired by collectors of rare gems.
Properties:
Mohs hardness: 9
Refractive index: 1.76 – 1.77
Specific gravity:
Density: 3.99-4.03g/cm3
Uses:
Making jewelry
Making crystal watches
Creating instruments
Mozambique Garnet
Mozambique garnet was known for its red color but a recent discovery in Africa has produced a purple variant and that is why it makes the favorite purple gemstone list.  It makes for great cutting material and as you can see from the two faceted stones above its color captivates the onlooker.
The purple variety has not been made commercially available but you can find gem rough and finished stone dealers on Instagram selling unique stones.  You definitely keep this garnet in mind if you're looking to add to your collection because the mine will probably run out of quality material and values will rise due to rarity.
Properties:
Mohs hardness: 7 – 7.5
Specific gravity: 3.63 – 3.87
Refractive index: 1.78 – 1.83
Uses:
Making jewelry
Custom faceting
Purple Scapolite
Purple Scapolite can be found in different locations across the globe and the hue varies depending on the mine's location. For example, some of the purple scapolites in Pakistan are pale lavender, while the ones from Tanzania can be a deep dark violet.
When comparing amethyst to purple scapolite you'll notice two main differences.  The first is the crystal structure and the second is the greyness in the purple scapolite.  When you look at a faceted purple scapolite you'll see a grey undertone in the color.  That is one of the visual characteristics used to identify it.
Features: 
Mohs hardness: 5 – 6
Specific gravity: 2.5 – 2.7
Refractive index: 1.61 – 1.69
Vitreous luster
Uses: 
Jewelry
Can be ground into a fine powder for use in paints and dyes
Common and Rare Purple Rocks and Minerals
Purple rocks and crystals are an exciting and diverse group of minerals sought after by rock hounds, jewelry manufacturers, and commercial entities.   Whether you're looking to add a unique piece of jewelry to your collection or a rare crystal to your specimen collection, purple minerals are a must-have.
With so many possibilities, it is no wonder that purple rocks and minerals have been treated as treasures for centuries.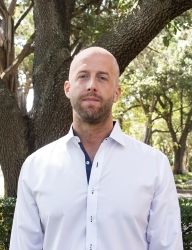 Latest posts by Jerred Morris
(see all)