High-quality Rhodochrosite is very affordable in small to medium-sized cabochons ranging from 1 -10 carats and the cost per carat is between $1.00 to $5.00 per carat or $5.00 to $25.00 per gram. Larger cabochons with exceptional color and banding will demand slightly higher prices.
Every Rhodochrosite cabochon is unique because the banding will vary from straight lines to tight rings of color. Due to supply being very abundant, you'll see lower-quality Rhodochrosite used in carvings, pyramids, heart-shaped stones, and tumbled specimens. Higher quality Rhodochrosite will be cut into uniform cabochons or free-form cabochons which are used by small jewelry design houses and individuals.
The main source of Rhodochrosite comes from Argentina.
How to determine value and cost
When determining the value of the gemstone you will be using GIA guidelines which means color, clarity, carat weight, and cut.  You'll want to look at each one of these individually and then circle back when finished to evaluate the stone as a whole. If you need help identifying Rhodochrosite then go here first.
Color is going to be the most important factor when determining the value of gemstones.  Clarity and carat weight are tied for the second most important factor.
Color – The more intense the color the more valuable the stone is.  When dealing with warm colors, think of red and orange, you'll want to determine if there are brown undertones.  If you can't see brown undertones then the color should be very vibrant.  The more vibrant and saturated the color the more expensive the gemstone.  If the gemstone has a unique "neon-like glow" then it will demand the highest price per carat.
When dealing with Rhodochrosite, banding will be critical. You want to see nice banding with light and dark colors (reddish-pink). The higher the contrast between the bands the better.
Clarity – Buyers, and collectors prefer stones with no internal inclusions visible to the eye. Rhodochrosite can be sourced with no cracks or visible blemishes. You won't need special equipment to make the determination on clarity.
Stay away from stones with pitting on the surface, poor polish, and surface cracks.
Clarity designations – FL, IF, VVS1, VVS2, VS1, VS2, SI1, SI2, I1, I2, I3
Carat – Rhodochrosite can be found in sizes ranging from 1 carat to 10 carats, a couple of grams to hundreds of grams or you'll see it sold by the pound.  Generally speaking, Rhodochrosite can be sourced in any weight. The larger the stone doesn't necessarily mean it's worth more money.
Cut – Almost every Rhodochrosite I've handled or seen has been cut into a cabochon. When inspecting the quality of the cabochon you will want to look for a high and uniform polish across the top. Don't forget the sides and the back. If it is high quality these should be polished or at least taken to 600 grit or higher (no visible grey/white streaks, dull finish)
Rhodochrosite Valuations and Pricing
Light Colored Rhodochrosite price per gram= $2.00 – $7.00
Large sizes are common
Carvings and figurines are common
Tumbled material
Medium to Dark Colored Rhodochrosite price per carat = $5.00 – $25.00
Common in all sizes
High contrast between the banded colors
Mostly cabochons
Rhodochrosite Crystal Specimens price = $50 – $1,000.00
Low commercial availability
Price will be dependent upon uniqueness and size
Highly sought after by rockhounds and specimen collectors
How valuable is Rhodochrosite?
Rhodochrosite has never brought a higher dollar per gram because of its abundance. There are specimens selling for hundreds of dollars and you might come across a very unique piece with an asking price in the thousand but these will not be common. If you're looking to add Rhodochrosite to your collection then you should focus on faceted stones which are very rare or Rhodochrosite crystals.
Values of Rhodochrosite
Each year I do research on market prices for Rhodochrosite and I can tell you the prices for lighter-colored stones are fairly constant. The higher-quality material brings more per gram but prices are constant. I don't see much upside in pricing going forward.
If you're not sure how to value a gemstone then you should consider a gemstone appraisal. Individuals acquiring gemstones through inheritance, estate sales, and auctions typically have the gemstone appraised to determine the value and to ensure the gem is what they think it is.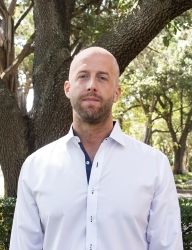 Latest posts by Jerred Morris
(see all)