Over the last six to eight months, subscribers to my newsletter have been asking about these rock identification apps and I thought I would dig in and see what they're all about. At first glance, I have to say I'm a little skeptical because identifying rocks and gems can be difficult when the only thing you have is a photo.
I want to be very clear from the start. I'm in no way affiliated with these apps or the individuals who created them. When it comes to bias, I have none but I do have a gemology degree, 15 years of buying stones, and another 15 years of digging and collecting stones.
Over that timeframe, I've compiled a decent amount of knowledge and tried my best to share it via this website.
Without further delay, I'm going to look into the Rock Identifier App and several others to see what they offer and if they're worth the download and possible cost.
Free Rock Identifier App (kind of)
The Rock Identifier App is free to download and has several thousand reviews with a 4.5-star rating.
All users have to do after downloading the app is take or upload a photo, and Rock Identifier will tell you all about it.
The key features include:
Easy identification of thousands of rocks
Accurate specimen identification
Resources to learn about rocks
User-friendly interface
Save your favorite geological findings and observations in the app
The search function improvements allow users to search for over 6,000 types of rocks
Users can add information about specimens and samples
While the app store has some incredibly positive reviews, several threads divulge how useless this app is.
According to some of the negative reviews, users only get to check three rocks daily unless they subscribe to the premium version. Many claim you can only use the app for free during a 7-day trial. The app works sometimes and appears to be incorrect often, while other times, it doesn't work at all.
**All of the review information was gathered from forums like Reddit. This means we have real users which makes me think the 4.5-star review in the app store is a little suspect.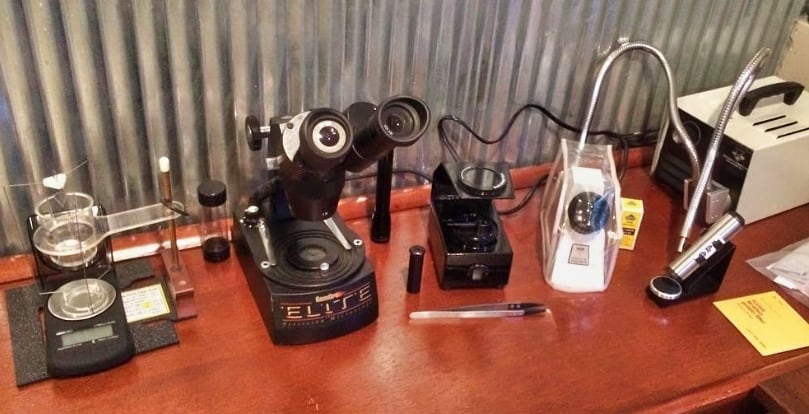 Rock Identifier Online
Rock Identifier Online is an incredible idea. Still, when visiting the site, the only option I see is to search for specimens by entering their common or Latin names. That's awesome if you're interested in learning about rocks, etc., but you can't upload photos on the site; downloading the app is required.
I'm not sure how this identifies anything. Great for research, but not so great when it comes to ID.
Rock Identifier Scanner
This app allows users to identify rocks, gems, crystals, and stones. Supposedly, the app correctly identifies 99% of the known species of rocks and stones. Simply take pictures using an iPhone camera or upload one. Then, the app's AI identifies the specimen quickly and accurately. Users can also snap a photo directly into the app to be scanned for identification.
If you have a clean and clear photo of the rock or gemstone then an App could be accurate with the identification but the stones will need to be well known. For example, Agate and Jasper are pretty easy to identify but Vivianite is not so easy.
Rock Identifier By Photo
The Rock Identifier App allows users to search their database using uploaded photos from their phone or pictures snapped directly in the app. The better the photographs are, the more likely the results will be accurate. Users can also browse through photos on the app to try and match them with their samples. Again, a paid subscription is required after the 7-day trial, and during the trial, we're limited to checking 3 photos a day.
Rock Identifier Crystal Finder
The Rock Identifier Crystal Finder offers a premium subscription that can be paid weekly ($3.99), monthly ($9.99), or annually ($39.99). Capture a photo or upload one from your device; the app's AI handles the rest. The app claims to be accurate but when you go to forums and see real user reviews the accuracy comes into question.
What Is The Most Accurate Rock Identifying App?
The apps listed above and those I'm about to cover are, honestly, only reliable as resource guides. They won't accurately identify your rocks and minerals through a photograph. We've already covered Rock Identifier Apps; let's consider a few more options.
Gemius
One thing about this app that differs from the rest is it includes a tutorial explaining how to get the perfect shot. Take a picture in the app or upload one from the gallery. A unique feature of Gemius is it allows users to customize their images within the app to adjust the lighting and zoom in for a clearer picture.
The app offers a beginner-friendly interface and fast results, and users can create collections. However, it requires a premium subscription for unlimited scans and is unavailable on iOS.
Geology Toolkit
It is claimed that the Geology Toolkit is the most scientifically accurate and resource-rich app available. It's available both for free and through premium subscriptions. The app offers an extensive database.
The app is very descriptive and information-dense. However, it's unavailable for iOS, requiring the premium membership to unlock its full potential.
RockCheck
RockCheck doesn't have the image-identifying feature that these other apps have. However, it's unique in that all users must do is answer basic yes or no questions about a specimen to help identify it. The free app offers The Rock Key, Encyclopedia, and the School of Rock.
RockCheck is simple to use, an excellent source for students interested in geological concepts, and completely free.
However, it doesn't support crystal and gem identification, is not as robust as other ID apps, and is only available on Android.
How Can I Identify A Rock I Found?
Learning the basics of Rock Identification and how To Identify Rocks and Minerals is the best way to identify specimens. There are also incredible field guides and don't forget about your local rock and mineral clubs. These are great resources, don't cost much, and you'll make some friends along the way.
You can always contact a graduate Gemologist for help.
What Is The Best Free Rock Identifier?
Rock Identifier is the best free Rock Identifier to provide heaps of information. Aside from that, there aren't any incredibly accurate apps available for free that we can trust.
How Do I Know If A Rock I Found Is Valuable?
Again, reach out to a trusted gemologist to learn more about the value of rocks and minerals. Don't forget, the internet is full of information and a great resource for getting started but if you've hit a dead end then get in contact with an individual who will directly assist you.
Ebay and Instagram are full of pricing information if you're willing to do the work.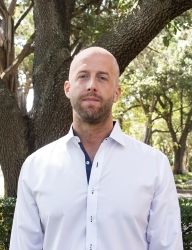 Latest posts by Jerred Morris
(see all)