If you're trying to figure out how to get started in rockhounding then you probably have a natural curiosity for gemstones and crystals.  With that curiosity comes the need for different rocks and minerals to add to your collection.  That is when you know you're a true rockhound at heart.
The rockhound community is made up of all sorts of characters and interesting people but rest assured most of them are very kind and love sharing their stories and dig sites with other enthusiasts.
Keep reading below to hear more about how I got started in rockhounding and how you can start.
How To Get Started Rockhounding
If you're excited about rocks and miners then rockhounding is a great way to express it.  My journey began as a weekend hobby when I was young and it lead me to become a graduate gemologist from GIA.  Along the way, I dug up crystals and minerals around the US and then turned to lapidary arts as a way to share these amazing gemstones with others.  I became fascinated with gemstone faceting and perfected my cutting skills over the years.  I've outlined below where my journey began and where I'm at now.  I hope this helps you get started digging for minerals and meeting some really cool rockhounds along the way.
Local Rock and Mineral Club
Let's start with the easiest way to get involved with digging for rocks.  Your local rock and mineral society offers a community for like minded people to come together once a month and share their enthusiasm and knowledge about gems and minerals.  The community takes care of its own and is very welcoming to new enthusiasts.  You'll probably leave the monthly meeting with a bag full of rocks and crystals to add to your collection.
Rock and Mineral Club Benefits:
Great community of local rockhounds
Raffel prizes for donated rocks and minerals
Monthly field trips to dig sites
Sponsor the local rock and mineral show each year
Knowledge and education about collecting and identifying minerals
Your next question is where do I find my local rock and mineral club?  I've done all of the research for you and supplied the information on a per-state level.  Go to the explore by state page and choose your state.  Scroll to the bottom of the page and you'll see a list of clubs in your state.  Choose the one closest to your home or the one that resonates most with you.  Don't be afraid to belong to more than one club.
Plan a trip to dig for crystals and minerals
I'm guessing you've joined a rock and mineral club and now you want to go on your own digging adventures but you're not sure where to find local dig sites.  Lucky for you, I've been creating a resource for rockhounds in every state to use when looking for new locations.  Most of these mines are submitted to me by avid rockhounds looking to share their knowledge.  You'll need to go to our Rockhounding Maps page and choose the state you live in.
Here are some basic guidelines before you head out.
Research the area you plan to visit and ensure you understand any regulations or restrictions. In some locations, you may need a permit to collect specimens. In others, you may need particular types of tools.
Food, water, towels, and a fresh set of clothes
Time of year and weather conditions.
Characteristics of different types of rocks. These may include quartz crystals, amethysts, obsidian, petrified wood, jasper, pyrite, bloodstone, and many more!
Now you'll need to determine which tools will be needed for the rockhounding trip.  So, I put together a short list of common tools that I use on my trips.
Hand-held shovel
Chisel
Hand rake
Safety glasses
Rock hammer
Plastic buckets
Pair of work gloves and hiking shoes
Reference book – you may check out Rockhounding for Beginners by Johnson and Voynick.
With some preparation and planning, you'll ensure a successful rockhounding experience.
Attend a local rock and mineral show
Rock and minerals shows are a ton of fun.  This is when rock and gem dealers come to your town to sell crystals, specimens, lapidary equipment, and gem rough.
If you've never been then you really are missing out.  There's no better place to learn about gemstones because you can see and touch so many of them in one location.  Plus, these are typically free or they charge a small fee for entry which helps fund the sponsoring rock club.
If you've been collecting rocks for a year or so then you've probably attended the local show but now you're looking for something bigger and better.  This is when you learn about the Tucson Gem and Mineral Show.  In my opinion, this is one of the best shows for rockhounds because the entire city is full of rock and mineral dealers.
Make sure you plan ahead with air travel and hotel because they fill up quickly.
You'll want to give yourself at least three whole days to attend the shows and walk the "mineral mile"
Discover lapidary arts
Moving on down the rockhound timeline we come to one of my favorite aspects of being a rockhound and that is lapidary arts.  I was lucky enough to meet a lapidary artist when I was young and he showed me how to make cabochons and how to facet gemstones.  Not everyone will be so lucky but don't worry because there's a school in North Georgia dedicated to lapidary arts.
William Holland has been teaching enthusiasts for years and the course schedule has grown over time.  I've been to this school and took the faceting class in the late 90s and really enjoyed it.  If you have the time and money then I highly recommend attending.
Once again, you'll meet great people and build lasting friendships.
Further your education, GIA
I thought the lapidary school would be enough to satisfy my fascination with gemstones but I wanted more.  So, I enrolled in the graduate gemologist program at GIA in Carlsbad, CA, and have to say it was a great investment.
This course raises the bar on the education and identification of rocks, minerals, and gemstones.  You'll get to see the commercial side of gemstones and how the diamond market operates.
Final Thoughts on How to Start Rockhounding
You've made it to the end of my rockhounding timeline and I hope this guide helps you with your enthusiasm for rocks, minerals, and gemstones.  If you have additional questions then contact me directly and I'll do my best to answer all of your questions.
If you asked me what my favorite part of this hobby is, I would have to say the traveling around the US, being the first human to unearth a valuable rock or mineral, and the ability to take a normal-looking rock and turn it into a piece of art.
What Degree Do You Need to Study About Rocks?
To study rocks, you'll need a degree in geology. This degree will give you a deep understanding of the earth, its structure, and different types of rocks and their properties. You'll gain knowledge on how to identify various rocks, their formation, and the processes that shape them.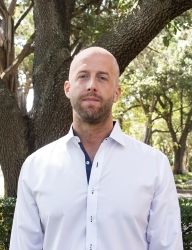 Latest posts by Jerred Morris
(see all)