Willow Creek Jasper is a world-famous Jasper mined from Idaho. It comes in a multitude of colors and a wide variety of beautiful patterns and that is why some lapidaries say Willow Creek Jasper is one of the finest Jasper varieties in the world.
Due to its hardness, every cabochon takes an excellent polish which helps bring out the rich colors and landscape patterns. This Jasper variety is in high demand in the lapidary community because it makes lovely finished pieces, and the collector community adores the stone's beauty.
What Is Willow Creek Jasper?
Willow Creek Jasper forms in the center of giant Thunder Eggs, some as large as 10 feet in diameter. Once the Thunder Eggs are discovered they must be broken open using drills, sledgehammers, and wedges. Unfortunately, not all Eggs contain the prize in the center. In fact, only around 7 out of 8 Thunder Eggs have Jasper within.
This Porcelain Jasper exhibits subtle pastel colors such as browns, greens, and pinks with squiggly line patterns and the occasional orb patterns.
When compared to other fine Jasper varieties, Willow Creek is considered a Porcelain Jasper. If you're wondering why lapidary artists call it a Porcelain Jasper, look no further than the high polish and lack of fractures and impurities.
Willow Creek Jasper might be one of the most delicately-rendered abstract landscape Jaspers around. The pastel pinks, cream colors, browns, mauves, and grey-blue swirls with the stipple across the surface are incredibly lovely.
For those of you curious, Landscape Jasper is distinguished by the brown coloration that seems to evoke an ancient landscape. The stone's composition is typical to others, namely incredibly high silica content with the presence of Quartz, Chalcedony, and iron. Depending on the stone's mineral composition, it comes in various figures and shapes.
Willow Creek Jasper Mine
Willow Creek Jasper is a well-known semi-precious gemstone that has only been found in one place, Eagle Idaho.
This mine has been producing "Porcelain Jasper" for over 40 years. Keep in mind, Willow Creek Jasper Mine is located on private property, with the mine being owned by Larry Ridley. Mr. Ridley started rockhounding in the early 1980s and purchased the mine around the 1990s after the unfortunate and untimely death of one of the previous mine owners.
Willow Creek Jasper For Sale
Willow Creek Jasper can be purchased at gem and mineral trade shows, through lapidary artists, and jewelry makers. Just keep in mind you won't find this material at your national jewelry stores. You'll need to find a locally owned store that works with Jaspers, Agates, and other materials used in cabochons. Rough specimens are typically more affordable than, let's say, a cabochon or polished decorative piece.
We recently saw an 8.1-ounce Willow Creek Jasper slab for about $25. At the same time, sellers with fine nodules that are polished and cut nicely sometimes charge up to $150 for something similar in size.
Instagram is a great place to find Willow Creek Jasper for sale.
Willow Creek Jasper Cabochon
Willow Creek Jasper cut en cabochon makes beautiful jewelry and decorative pieces. Compared to other fine Jaspers, the Willow Creek variety contains fewer natural fractures, giving the stones an added touch of beauty.
The stones are known for their beautiful yet subtle pastel colors of pinks, tans, and greens and the squiggly line patterns result in incredibly unique designer cabochons.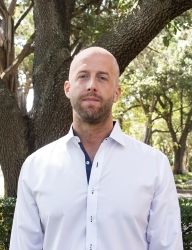 Latest posts by Jerred Morris
(see all)