Apache tears are merikanite obsidian nodules that are formed when lava cools incredibly quickly. The rapid cooling results in volcanic glass instead of forming crystals. These nodules vary in size from pea-sized to the size of a baseball. They're often found in a Perlite Matrix near Superior, Arizona, but can be found elsewhere.
Fun fact – This interesting mineral expands seven to fifteen times its volume when heated because of water loss.
Apache Tear Crystals
Also known as marekanite and obsidianite, Apache Tears are a unique variety of black obsidian that crystalizes in the form of small, indented pebbles about one to two inches in size.
Apache Tears were created by silica-rich lava that became embedded in the high water content mineral perlite – a volcanic glass formed when water gets absorbed during the cooling process of lava. When the hydration process of perlite was complete or partially finished, small obsidian concretions were left behind, which we know today as Apache Tears. This natural process has occurred a few times in the United States, with the most notable event taking place in Superior, Arizona.
This southern Arizona town is believed to be the epicenter for this mineral, which was discovered around the late 1800s. Since then, these nodules have been discovered in southwestern Utah and western Nevada.
Apache Tears Story
Apache Tears have an incredibly sad backstory dating back to the height of the American Indian War. During the 1870s, there was a brutal battle between the US Cavalry and 75 (or so) members of the Apache Tribe. The battle took place atop Apache Leap Mountain, overlooking present-day Superior, Arizona.
As the Apache became outnumbered and the enemy forces hastily approached, the tribe members took their fate into their own hands, riding their horses off the cliff to their deaths.
When the Apache's families heard the tragic news, they started weeping, crying endless tears of sorrow and grief. It is believed that those tears turned into stone, becoming what we know today as Apache Tears.
Where To Find Apache Crystals
The Southwestern portion of the United States is where to set your sights if you're looking for Apache Tears.
Superior, Arizona, is the place to source the truest Apache Tears. It only makes sense as that's the spot they were first discovered and where the name originated. The local perlite mine is a must-visit even if you're not into rock hounding.
Scotty's Junction Rockhounding Area and Fish Lake Valley are a source of Apache Tears. You're going to take Highway 95 about two hours northwest of Nevada to search for Tears that are said to be scattered across the desert floor on either side of the highway, around the intersection with HWY 267.
There is also said to be a dirt road that parallels Highway 95 northbound on the east side. There's a right turn to the east that dead-ends onto BLM land. This rockhounding location is an excellent pit stop to search for Apache Tears. Don't forget to check local laws before hunting and collecting.
Fish Lake Valley is at the foot of the Sierra Nevada mountains along Nevada – California border. It's said to be a great site to find scattered Tears. The land here is almost entirely BLM land, open to exploration. Chalcedony and Apache Tears can be found on the surface of the dried-up lakebed.
Mule Creek and East Grants Ridge are two places to check out in New Mexico. Mule Creek is located within the big country along the Arizona-New Mexico border. Here, remote desert rivers and washes were carved deeply into the rocky terrain, creating one of the largest obsidian deposits.
The Gila National Forest offers rockhounds a vast chunk of public land to explore and get their hands on some polished Apache Tears. There are also several wash bottoms that HWY 78 crosses around Mule Creek that are worth checking out.
Mule Creek's interior hosts large obsidian deposits in polished Apache Tear formations. The Apache Tear deposits are likely within the layered Rhyolitic volcanic ash deposits. They typically appear in dense clusters along the cliff bands. Check the canyons and areas where the cliff edges have been cut.
East Grants Ridge is northeast of Grants, New Mexico. It's accessible throughout the year and an excellent site to find some Topaz and Garnets, aside from the Apache Tears. The collecting area is within the Cibola National Forest, northeast of Grants, along Lobo Canyon Road.
Are Apache Tears Rare
Apache Tears are relatively rare. Considering that they formed under special conditions, there is no way to guarantee a new deposit is not discovered, especially once an area has been picked over. There are plenty of dig sites where obsidian can be found but due to the Apache Tear's rare formation, it makes it quite difficult to replicate.
Sleeping With Apache Tears
Sleeping with an Apache Tear can help assist with giving and accepting forgiveness. That said, Apache Tears help promote a feeling of intense, deep healing and calmness. It can ease stress, grief, and mourning, which can help you sleep a bit better. If you're sad, depressed, grieving, or mourning, and it's causing you trouble sleeping, try to sleep with an Apache Tear and catch some Z's.
Apache Tears are considered a protective stone that can safeguard the aura against negative energy. These stones can provide gentle healing and great comfort during times of heartache and grief.
This special obsidian can raise your level of awareness to allow you to feel the presence of threatening people, energies, and situations.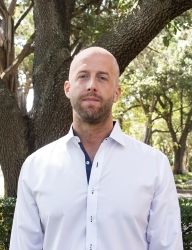 Latest posts by Jerred Morris
(see all)