"O Chalcedony, Chalcedony, wherefore art thou Chalcedony"
This has to be one of the most popular stones amongst rockhounds and lapidary artists. So many varieties, and so many things you can do with the material, and most of the material is affordable. This all adds up to a great stone to have in your collection or ready to be cut into something beautiful.
If you didn't know, Chalcedony is a form of Quartz that's compact and microcrystalline and comes in various forms, colors, and patterns.
In the gemstone trade, the term Chalcedony is often used to describe white, blue, or gray translucent types of Chalcedony. Still, its technical term also includes all additional varieties.
Types of Chalcedony
Chalcedony is found in all kinds of colors, and the varieties are named based on the specimen's color. The most popular form of Chalcedony has to be Agate because of its multicolored and tight banding adds to the dynamic display of colors.
Some forms of Chalcedony, like Chrysoprase, are intensely colored, while others are light. With blue Chalcedony, the deeper the shade, the more desirable the gemstone is.
Let's dig into some of the classic Chalcedony varieties.
Agate
This multicolored banded variety of Chalcedony is one of the most well-known and unique rocks in the Chalcedony family. Agate itself produces many forms of known varieties. However, all Agates have distinctive patterns that make each one different from the next.
Aventurine
This opaque, compact form of Chalcedony is most often green in color and can be found almost anywhere. It's great for junior rockhounds and crystal collectors because it contains small Hematite, Mica, or Geothite inclusions which cause a beautiful glistening effect.
Bloodstone
These beautiful dark green to greenish blue varieties of Chalcedony are speckled with red or reddish brown spots. Lapidary artists love this material because it takes a high polish and the contrast between the dark green and red blotches is very eye-catching.
Carnelian
This variety of Chalcedony is known for its red to amber-red color and can be sourced in Michigan and the Pacific Northwest. If you like to tumble rocks or cut them into cabochons then make sure you collect or buy Carnelian on your next trip.
Chrysoprase
Here, we have one of the more popular varieties of Chalcedony that displays a green apple color. This material is popular among lapidary artists who cut unique shapes into cabochons. You can find your typical-looking cab but you'll also bullet, shield, pear, marquise, and free-form shapes. Green is the most well-known color but keep your eye out for the mauve-colored material as well.
Jasper
The highly popular Jasper is an opaque form of brown Chalcedony, bet you didn't know that! However, specimens are often multicolored, speckled, or spotted and come in quite a few varieties. Honestly, there are so many varieties of Jasper, that I've lost count at this point in my rock collecting and lapidary art career.
Onyx
Sometimes described as solid black Chalcedony, banded black and white Chalcedony, or any Chalcedony containing a black base with a white upper layer. If you've shopped at a jewelry store in the mall then you've seen block Onyx pendants and rings before.
Sardonyx and Sard
Sardonyx is a form of Chalcedony containing parallel bands of brownish to red alternating with white and sometimes black bands. Sard the brownish to brownish-red variety. This one is not as well known and can be confused with Carnelian.
Tiger's Eye
This one might be the most popular form of Chalcedony because of the chatoyant effect it displays when light hits the surface. You're probably familiar with the golden brown color with yellow bands dancing around inside the stone but you will see blue and red. Some, if not all of the blue Tiger's Eye is treated, just a heads up.
Chalcedony Varieties
We name all of the types of Chalceondy above, so why don't we jump right into the different varieties, colors, and flavors? As you work your way through the pictures and content you'll notice a theme which is the varieties are based on the actual color of Chalcedony.
Blue Chalcedony
Blue Chalcedony is a rare variety and the gem industry loves this material because it sells really well. It is a cryptocrystalline silicate mineral, as well as a member of the Quartz family. This variety of Chalcedony occurs in large mass formations that are perfect for crafting, cutting, and tumbling. The blue Chalcedony we find on the market today comes from a single region in Turkey.
Green Chalcedony
Chrysoprase is another variety belonging to the Quartz family. The name Chrysoprase derives from the Greek words "Chrys," meaning gold or yellow, and "Prason," which means leek. Both names refer to the colors in which the stones can occur, which range from yellow to green. The amount of nickel present is the determining factor of the color produced. Green Chalcedony is primarily known for its apple green to mint green color.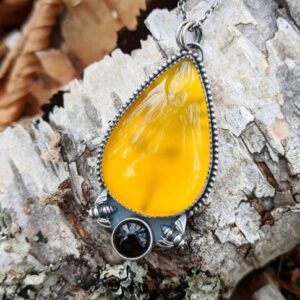 Yellow Chalcedony
This semi-precious, yellow gemstone is made of Quartz, and it's primarily found in environments like geysers and hot springs. Yellow Chalcedony forms unique patterns of yellowish hues caused by the high silica content. The stone's distinctive colors vary depending on the location it was mined and how the stone was processed.
White Chalcedony
White Chalcedony is a type of gem silica that's made up of Quartz and Moganite. These stones can range in color from white to almost any shade of blue or green. When they're dyed black, they become known as black onyx. These stones are often used in jewelry, making excellent rings, bracelets, and necklaces.
Purple Chalcedony
Purple Chalcedony is also known widely as Grape Agate because of the botryoidal or grape-like masses they occur in. As you can see from the image above this material is perfect for cabochons and is very durable which means it's great for jewelry.
Red Chalcedony
Red Chalcedony is Carnelian. They can be red, orange, and sometimes amber. Carnelian is often a solid color, but banded varieties also exist. Banded varieties are classified jointly as a Carnelian Agate. Carnelian or Red Chalcedony has been recognized as a gemstone since ancient times but the value it once commanded has waned significantly.
Pink Chalcedony
Pink Chalcedony is mostly opaque but you can find stones that exhibit a translucent appearance. This mineral is only found in the form of masses and ranges in color from light to dull pink to brighter shades of pink and light red.
Everything You Wanted To Know About Chalcedony
As you can see, Chalcedony comes in a variety of colors, each called and recognized by its own name. Regardless of the name or color, they're all a variety of Chalcedony and highly sought after by rockhounds, lapidary artists, collectors, and casual collectors who like unique jewelry. I for one, am a sucker for the apple green color and purple variety.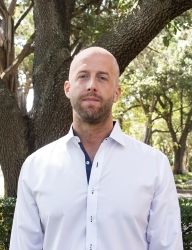 Latest posts by Jerred Morris
(see all)