Condor Agates were discovered and named by Luis de Los Santos back in 1993. The mountains near San Rafael in Mendoza Province, Argentina is the only known deposit that makes these beautiful Agates slightly rare or at least hard to find at your local rock and mineral show. This type of Agate exhibits colorful bands and beautiful patterns and that is why they're so popular among collectors, lapidaries, and jewelry designers/makers.
During the early days of harvesting Condor Agates, an average month of mining would yield about 1 ton of prime-time Agates but those days are long gone. In today's prospecting environment, miners use heavy excavation equipment to find Condor Agate nodules.
Condor Agate Characteristics
Similar to Plume Agates, Condor Agates showcase a wide spectrum of colors in a single stone. However, unlike Plumes, Condors do display banding in a concentric fashion with each band separated by a different color producing a brilliant display.
Condor Agates are highly sought after by collectors because of their sharp banding and vibrant colors. This type of Agate is named after the highly-impressive Andean Condor, which inhabits the mountainous region. Most Agate nodules display intense orange and yellow bands that are likely colored by fine limonitic and hematite concentrations. As you get closer to the edge of the nodule the banding sometimes ends abruptly with a milky grayish material separating it from the outer shell of the nodule.
Condor Agates are a type of Chalcedony with a Rhombohedral or Microcrystalline crystal system. While orange and yellow are commonly seen, these Agates can be found in shades of green, blue, and pink as well. These stones' luster is waxy and displays a translucent diaphaneity. According to the Mohs hardness scale, Condro Agates are a 7.
Condor Agate Mines
Condor Agates are mined in the mountainous region of Mendoza Province, Argentina. Due to surface prospecting being nonexistent, mining these Agate specimens has become incredibly difficult. The mine is at an altitude of over 6,000 feet and is only accessible by horseback, making the trek difficult for those unfamiliar with the region's terrain.
Condor Agate Argentina
The Condor Agate was discovered in Patagonia, Argentina, around 1992-1993. Later two other varieties of Agate were found in the same region; the Puma Agate and Crater Agate. If you've never heard about Patagonia then here is a short summary. It's a region located in the southernmost tip of Argentina. To the west are the Andes Mountains and to the east are arid steppes, grasslands, and deserts.
Here's the story of how Condor Agate was discovered.
Luis de Los Santos loved gemstones and, upon seeing one he thought was incredible, asked the owner where they obtained it. This conversation led to his discovery; the Condor Agate. Instead of randomly hiking throughout the mountainous region, Luis noticed a broken piece of Banded Agate. He tracked down the deposit in an expansive area of low hills a considerable distance from the nearest road.
The Agate nodules had naturally formed in hollow pockets within the igneous rocks. The nodules found on the surface had weathered out of the matrix rock. Luis knew what he found was exceptional, so he headed to the US to make some sales, and the money never stopped rolling in. Luis's former wife Ana travels to Argentina twice a year, hires a crew, and they mine more agates.
Condor Agate Rough
Rough Condor Agate can easily be mistaken for other types of agate so you will need to cut a slab off of the material to confirm its genuine. If you can't see the inside of the nodule then you'll have to trust the rock dealer selling the material. If the external colors don't line up with common colors (red, brown, yellow, orange) found in Condor Agate then it's a red flag for not being genuine.
Condor Agate For Sale
Because Condor Agates have become incredibly scarce, you should expect value and prices to be on the high end of the market. The rarity of the stones might make them difficult to come by, but you can check with rock shops, gem trade shows, and other reputable online sellers.
Here's a seller on Instagram
However, you will want to know how to correctly identify any stone before making a pricey investment. When items are rare and hard to come by, we start seeing influxes of imitations. While some sellers will be upfront with the information, others will try to give you a run for your money. When in doubt, contact a professional gemologist for advice.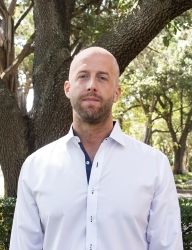 Latest posts by Jerred Morris
(see all)