Fairburn agate has become one of the most sought-after agates in the United States because of its tight banding and rich earthy tones. The Fairburn agate fields are located in South Dakota and rockhounds travel from all around to search for and collect these agate nodules. Due to its popularity, I decided to do an in-depth write-up on what makes it unique and how fairburn agates differ from prairie agate.
If you need help identifying your agate or if you know you own a beautiful piece of agate but need to determine how much it's worth then click on the links to take a look at the in-depth guides on how to value and ID.
How To Tell If It's A Fairburn Agate or Prarie Agate
Fairburns are a type of Prarie Agate with scalloped fortifications. Everything after that point is a battle of semantics better suited for academics. Fairburn Agate is a simple and descriptive name working for anyone who isn't observing the thin strips of material under the power of high-end microscopes.
Fairburn agate is the official rock of South Dakota and is recognizable by its tight banding and bright colors; red, orange, brown, yellow, blue, black, and white. As you can see below these agates are pretty amazing.
The alternating-colored bands are made up of fibrous chalcedony and mimic the shape of a holly leaf. Look closely at the image below and you'll notice the bands will have peaks. Another telltale sign of Fairburn agate is the common colors of yellowish brown and white bands with the colored bands being larger than the white bands. On Moh's hardness scale, Fairburn agates are a 6.5.
Now that you can identify a Fairburn agate you need to know what a Prairie agate looks like. The colors and the banding are very similar but there is one major difference. A Prairie agate has a solid band of jasper or chalcedony interrupting the tighter bands seen in Fairburn agate. Imagine tight banding from the center outwards but have a large section of basic jasper interrupting it as you move to the edge. The jasper is typically located in the middle bands, not the center or edge.
Prairie agates have been found with bands of black and white and Fairburns don't show this coloring.
On Moh's hardness scale, Fairburn agates are a 7.
What Does A Fairburn Agate Look Like?
The outer shell of Fairburn agate is often a chocolate or sandy brown coating or matrix. While the exterior may not be incredibly impressive, its bright, concentric inner rings of oranges, red, yellow, pinks, greens, blues, and insanely tight banding is mesmerizing, to say the least. Fairburn agates are known for their sharp-edged bands resembling castle fortifications viewed from above. The distinctive bands of chalcedony get their color from trace minerals, such as iron oxide and hematite.
Agates, in general, typically form as nodules within a host rock as superheated silicates invade the rock's cavities, settle down, and cool off. These deposits form unique shapes and patterns with vibrant colors in layers. The process of agatization can be applied to most host formations, including fossils. However, that occurs more typically in metamorphic or volcanic rocks.
What Is Fairburn Agate Used For?
Fairburn agate is used in a few different ways but the most popular is the finding and collecting of the nodules in South Dakota. Once you've found or purchased a couple of nodules you have a couple of ways to show off their inner beauty
You can slice the end off of the nodule with a diamond saw and then polish the face to reveal the vibrant colors and tight banding. This is probably the most popular method for handling a Fairburn agate and it will maintain its value.
Clean, raw stones are typically the preferred method for high-quality specimens. Whether collectors prefer their samples polished changes from time to time, and right now, most people prefer the natural form of agate.
Honestly, a majority of larger specimens are best kept this way, especially if you're interested in resale at some point.
Rare agates aren't typically cut en cabochons, and for a stone like Fairburn agate, experienced hands are highly recommended. Not because the stone is challenging to work with but because it takes a good eye and steady skilled hands to produce high-quality cabochons from slabs of the material without potentially compromising the specimen's high initial value.
Most Expensive Fairburn Agate
The most expensive Fairburn agate on records sold for about $13,000.
A regular or average Fairburn could be worth $5 to $50 but a nodule with rare colors and tight banding with no flaws or cracks can be worth much more. It isn't uncommon to see large, museum-grade Fairburn agates being sold for $1,000.
Where Are The Fairburn Agate Fields Located?
There's a bit of controversy about what creates Fairburn agates and where one can find them. Essentially, there are a few varieties of fortification agate that can be found in prairies.
The Fairburn variety of agate can be found in the agate beds of Southwestern South Dakota and Northwestern Nebraska. There are yearly conventions in areas like Crawford, Nebraska, where collectors exchange rocks and hang out.
The region between the Badlands National Park and the Black Hills in South Dakota appears to be the most famous and popular place for Fairburns to show up. We've heard that there's a limited amount in Nebraska.
According to various rockhounds, Fairburns are rare, but they show up all throughout the area. One of the more impressive hunting grounds is just East of 79 south of Rapid City. This area tends to produce quite a few specimens, and there are trails leading to Badlands National Park.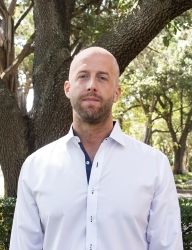 Latest posts by Jerred Morris
(see all)