The Polka Dot Agate Mine has become quite popular as of late due to the unique agates mined from this location. If live in Oregon or planning a rockhounding trip to Oregon then make sure you put this location on your list of dig sites. The mining area is located in Northern Oregon, Southeast of Portland.
If you're seeking a mineral-rich deposit and don't mind paying a small entry fee, this is the place for you. If you want to know all about this mine, keep reading!
While you're digging for rocks and minerals you might stumble across a couple of stones that you can't identify. No worries, I've put together an online resource for identifying stones. If you're not sure if you have agate, jasper, chalcedony or some other type of rock then use my "how to identify agate" page to help with determining which gemstone you have.
If you need help valuing and pricing agate then use my free guide.
Where is the Polka Dot Agate Mine Located?
The Polka Dot Agate Mine is located in Ashwood, Oregon. This area is largely deserted, with Ashwood becoming a ghost town in the early 1900s. However, this area is rich in agates, geodes, and other crystals. 
Ashwood's history is closely linked to the agate mines but the first mine in the area was Kings Mine of Oregon where prospectors dug for gold, silver, and copper.
Between 1901-1904 the King Mine was operational. However, it closed shop in 1915, and Ashwood was deemed a ghost town.
In the 1920s, the mine was reopened and produced a considerable amount of zinc, silver, and gold. In the early 1950s, the mine suffered a large shaft fire and was closed again.
What Can You Expect At the Polka Dot Agate Mine?
The Polka Dot Agate Mine is mostly open-air. It's not known for its tunnels, although it has some that you can explore. Most Rockhounds find agates, geodes, and thunder eggs while digging through the tailings piles. 
If you're looking for a real-world experience at this mine then check out KatyDid Rocks' video. This awesome video shows Katy digging through various deposits and she shares all of her finds with the audience.
While at the mine you'll be digging for and finding spotted agate and polka dot agate. However, most rockhounds have better luck finding these by the small stream running through the area.
Generally, the area is rather dry, with many rock quarry spots above ground.
What Are Polka Dot Agates?
Polka dot agate is a unique variety of agate with discernible spots on its surface. It's unique because it lacks the common banding seen in most agate and it comes in a rare blue color as well. 
There are over 100 varieties of agates and their names come from their physical features, colors, and patterns. Polka dot agate has circles and spots that make it look polka dotted. Other patterns include stripes and dots, making it look like a landscape or skyscape.
What Else Can You Find At the Polka Dot Agate Mine?
You can expect to find geodes, thundereggs, quartz, and other metamorphic rocks at the Polka Dot Agate Mine. You can also expect to find small samples of gold, silver, zinc, and other metals. 
Most rock hounds visit this mine to collect samples of polka dot agate, green jasper, and picture jasper but you'll come across geodes and thundereggs as well.
Closing Thoughts
The Polka Dot Agate Mine is a unique experience for any aspiring or seasoned rockhound and the quality of material at this location is pretty amazing but their are other dig sites in the U.S. where you can find other rare agates. Take a look at fairburn agates being dug in South Dakota and Kansas.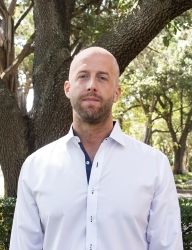 Latest posts by Jerred Morris
(see all)