Red is often associated with passion and strength, making it a beautiful and exciting hue to find in nature. From the glittering gems of rubies to the deep, earthy tones of Wulfenite, you can find many different red rocks and minerals.
If you're new to this rock-collecting hobby then you'll need to understand there are more gems, minerals, crystals, and specimens than you can possibly count or remember.  However, you'll naturally fall in love with the ones that intrigue you the most.  More than likely it will be the crystal structure, the configuration of the crystals, or the vibrant color that drives your passion for the stone.
One great tool to use as a beginner rockhound is my "how to identify" series. You can search for the stone or mineral you believe you have in your possession and apply the guided activity for identifying your rock or mineral.  If you run into any issues or you narrow it down to two stones then contact me directly and I'll help you finalize the identification.
Here's one last resource everyone should take advantage of, your local rock and mineral show.  These are held once a year and provide a great opportunity to expose yourself to hundreds of rocks, minerals, gems, and crystals.  I believe you'll learn more about this hobby at rock shows than you can learn in a class.  Plus they're typically free and loads of fun.
If you're not sure how to find your local rock and mineral club then use the "explore by state" page to locate your state and club.
Names of Red Minerals and Crystals
I've spent years digging for rocks and minerals in the lower 48 states plus attending the Tucson Gem and Mineral Show.  As my knowledge about rocks has accumulated, I've naturally come to appreciate certain gems and minerals.
Red minerals are often considered the most beautiful and eye-catching of all minerals. They are instantly recognizable and stand out in any collection.
Here is my favorite list of red rocks, subject to change of course.
Red Spinel
Red spinel is a beautiful gemstone that can be found in a variety of shades of red. Its name originates from the Latin word "spina," which means "thorn," aptly describing its angular shape. Red spinel is highly sought after for its brilliant, fiery hue and ability to reflect light.
Spinel can be found in an array of reds, blues, purples, and grey but the most expensive spinels are pigeon blood red. This leads to a common problem of being mistaken for high-quality rubies.
Properties:
Mohs Hardness: 8.0
Specific gravity: 3.58 – 4.40
Refractive index: 1.71 – 1.74
Uses:
Ruby
Natural rubies are some of the world's most beautiful and sought-after gems. Their deep, vibrant red color is mesmerizing and captivating, bringing a touch of luxury and beauty to any piece of jewelry.
Chromium impurities cause the red color in ruby, and the intensity of the color varies depending on the amount of chromium present. Natural rubies can range from light pink to a deep, dark red, and the color can be enhanced by heating the stone to remove "silk" like inclusions.
Rubies have a long history, with some of the oldest rubies being found in India and Sri Lanka. Today, rubies are available in many parts of the world, including Africa, Southeast Asia, and the United States. There are synthetic rubies created in a lab that can be passed off as authentic which means you'll need to follow a process for identifying natural rubies.
Properties:
Mohs Hardness: 9.0
Specific gravity: 3.95 – 4.10
Refractive index:1.76 – 1.77
Uses:
Its hardness of 9.0 makes it an excellent choice for jewelry making
Rhodochrosite
Rhodochrosite is a stunning red crystal often found in shades of pink, red, and brown. It is composed of manganese carbonate and is often found in granular, botryoidal, and stalactitic formations.
It's commercially available and can be purchased in cabochon and carving form.  You'll also see it used in home decor from time to time.
One interesting fact about rhodochrosite is it comes in crystal form.  These are fairly rare and you won't find them in large sizes but the intense red makes them a collector's dream.
Properties:
Mohs Hardness: 3.5 to 4.0
Specific gravity: 3.45 – 3.6
Refractive index:1.60 – 1.82
Uses:
Jewelry making
Home decor
Carvings
Wulfenite
Wulfenite is a beautiful mineral that can be found in a variety of shades of red. Its most popular form is a bright orange-red, often with yellow-brown edges. It forms crystals of the tetragonal system, typically in the shape of thin tabular crystals or thick, blocky aggregates.
I know the twin crystal above is mostly orange with a hint of red but the crystal structure was too good to pass up.
Wulfenite is most commonly mined in Arizona, USA, and is a popular choice among specimen collectors.
Properties:
Mohs Hardness: 3.0
Specific gravity: 6.5 – 7.0
Refractive index:2.28 – 2.40
Uses:
Sought after by specimen collectors
Red Diamond
Red diamonds have intense color and rarity, making them highly sought after by collectors and investors. The diamonds can range in color from a deep purplish-red to a bright orange-red and are often cut into round or heart shapes.
Red diamonds command very high prices and the most expensive diamond on a per-carat basis is a red diamond.
Properties:
Mohs Hardness: 9.0 – 10.0
Specific gravity: 3.52
Refractive index: 2.42
Uses:
Jewelry
Rare gem collectors
Common and Rare Red Rocks and Minerals
Red rocks and crystals are an exciting and diverse group of minerals sought after by rock hounds, jewelry manufacturers, and commercial entities.   Whether you're looking to add a unique piece of jewelry to your collection or a rare crystal to your specimen collection, red minerals are a must-have.
From the common red spinel to the rare red diamond, these rocks and minerals offer us a glimpse into the history of our planet and the forces that have shaped it.
While some of these red rocks and minerals are more common than others, they all have something unique to offer. So, take your time to appreciate the beauty and complexity of these gemstones and learn more about them.
With so many possibilities, it is no wonder that red rocks and minerals have been treated as treasures for centuries.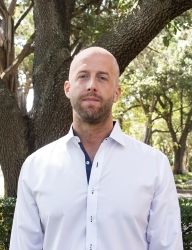 Latest posts by Jerred Morris
(see all)