Selling rocks, gems, or minerals can be an exciting venture. However, you wouldn't want to start selling without knowing the value of your rock collection. Unfortunately, there are scammers out there looking for beginners to pull a fast one. They'll gladly take an expensive collection off your hands at a lower price to turn around and make a fortune for themselves.
Where Do I Go To Sell My Rocks, Gems, and Minerals?
Rockhounds can sell rocks, gems, and minerals in several places. You can sell your specimens as a collection or as single pieces depending on the rarity and value of each piece.  Sometimes it makes the most sense to sell the collection as a whole.
Selling To Rock and Gem Dealers
What dealers are willing to offer will vary significantly from one to another and I encourage you to get multiple bids, if possible.  Rock and gem dealers typically work the "rock and mineral" show schedule which means they travel around the United States selling their specimens at trade shows.
You'll want to do determine when the next rock show is and what city.  Next, you'll want a list of dealers at the show so you can contact them via email or social media.  Once you open up a line of communication you'll need to send them photos or video of the collection to gauge their interest.
If they show interest in the collection then pack it up and take it to the show so they can inspect it.  Make sure you receive a ballpark offer or general cash offer before you make the trip.  If a rock dealer will not provide an offer then that is a red flag.
Selling Rocks and Minerals As Individual Pieces
When you have the knowledge and a strong understanding of the specimens in your collection, you may find it best to sell your pieces individually. You can list individual pieces with a dealer or sell them on sites like eBay, Craigslist, or online marketplaces.
Organizing and cataloging your rocks, taking good photos, and posting your items for sale on reputable and knowledgeable websites is a good idea. Search the going rate of the specimens you want to sell before slapping a price tag on yours. Look into finished auctions, rockhounding communities (online and in-person), or whatever selling sites you trust. The rockhounding community is an excellent place to ask questions about buying and selling.
Selling To Rock Shops
Rock shops are excellent places to do business with. You might consider starting there if you're lucky enough to have a shop in your neck of the woods. Selling to shops is a common way rockhounds sell their items.
Search for local shops and try to establish a trusting relationship with them. You have to be on top of your game, but you also have to ensure that the shop is too. You're looking for a win-win situation.
Selling rocks, gems, and minerals online can be the most effective way to sell your items. However, some preparation and work are required to post and sell your beauties online. That said, you will reach a wider audience, providing more of an opportunity to sell your gems at a decent rate.
While rock shops typically offer wholesale prices. However, keep in mind they will need to purchase low to make a profit margin when they resell the items. If you're near a city, you could search for larger rock or crystal shops near you. But you most likely won't get the amount you were hoping for. On that note, they may also have a broader scope of minerals and stones they'll buy.
Start Your Own Rock Shop
With a solid rock collection, you can take it up a notch and start selling your supplies or specimens in your own small shop or online business. Of course, this route can require a bit more work, but you can choose operating hours and sell directly to customers. Here are a few things to keep in mind.
Find a gap in the market of competition. Know what they have to offer and their prices, then gear your inventory (if possible) to deliver what they don't.
Sell at flea markets. It allows a certain flexibility to replenish your goods as needed without the unnecessary time constraints one would have when selling from their own shop.
Save money by setting up a rock shop out of your home. If you have a spare room or space, transform it into your selling area.
Before opening a shop, you'll want to run a basic market analysis to establish whether your location is good for the business.
Display your specimens and collections in a beautiful and intriguing way to catch the customer's attention.
Lapidary
You could start a lapidary business if you have the knowledge and skill. Doing so can provide the opportunity to create stunning jewelry pieces and other crafty items you have or find. Lapidary is the practice of shaping gemstones, stones, or minerals into beautiful decorative and wearable items. These items might include engraved gems, faceted designs, and cabochons.
You could make a nice chunk of money with the right tools and skills. It's one thing to sell your crystals, but another to add creativity.
There are only a few excellent ways to sell your gems, rocks, and minerals. One of the easiest and quickest ways to sell your specimens and collections is through word of mouth and reaching out to other rockhounds like yourself. Selling your rocks or gems may seem overwhelming, but a little information goes a long way. You're already a step into the game if you have what others want. Educate yourself, polish your rocks, display them well, have fun, and make money.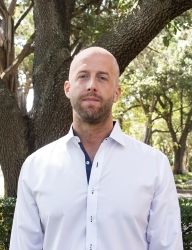 Latest posts by Jerred Morris
(see all)