Unakite is a metamorphic rock composed of various stones which gives it a moss-on-brick appearance. If you're new to collecting rocks then Unakite will probably be one of the first stones you collect or polish. Due to its affordability and durability, Unakite is used in commercial and residential architecture.
For example, the trim on the front steps of the Smithsonian Museum of Natural History is made with Unakite.
It was in the Unakas mountains that Unakite was first discovered, which is where the name derives from. However, Unakite can also be found along the beaches of Lake Superior. In this region, the rocks were originally dragged by glaciers and washed down from the mountains into Virginia's rivers.
Everything You Need To Know About Unakite
Unakite is formed when Granite becomes altered by hydrothermal activity.
These stones are sometimes referred to as Epidote or Epidotized Granite. Unakite blends or combines pink Orthoclase Feldspar, Green Epidote, and Clear Quartz to produce the mottled colors you see in the rough stones. Specimens can contain trace amounts of other materials, like Zircon and Magnetite.
Because Unakite is an actual rock (not classified as a gemstone or element), it can only be found in masses rather than crystal forms.
Unakite is highly durable and it has a decent hardness which makes it one of the best stones for beginners to tumble. If you're not big on tumbling rocks and minerals then this material is great for cabochons, spheres, pyramids, and carvings.
In addition to beads and jewelry, Unakite can be used decoratively and for construction.
Is Unakite Safe To Wear?
Yes, Unakite is entirely safe to wear.
As a matter of fact, Unakite is often cut into beads, cabochons, and various shapes for jewelry making. While it's not something seen in "fine jewelry," it's popular amongst crafters and lapidary artists. Unakite is most commonly seen as beads or mounted in sterling silver jewelry.
Unakite is an excellent option for unisex jewelry styles, as it works perfectly for both men and women. The colors work well with various metals and other materials because of the combination of warm and cool hues. Unakite's multi-color tones tend to stand out or pop with something like black Onyx or white Jade variety. The shades of green are easily accented when paired with dark green crystals or stones.
Where Is Unakite Found?
In 1874, East Tennessee State University geologist Frank Bradley first described Unakite. It was named for the Unaka Mountains of North Carolina, which is the region it was found.
Since Unakite was first discovered, described, and categorized, the stone has been found and collected along the Blue Ridge province, encompassing eastern Tennesee, western Virginia, and Virginia. Specimens of Unakite from Virginia are often found in river valleys because they get washed down from the Blue Ridge into waterways and river beds.
Isolated pebbles and cobbles of Unakite can be found in the Upper Midwest on Lake Superior's shores, where they landed after being deposited by ancient glacial drifts.
Aside from Tennessee, Virginia, and North Carolina, active and abundant veins are in New Jersey. The stones that hail from Virginia and Jersey contain the most construction-grade material. If we step outside the US, we can find other notable Unakite deposits in China, South Africa, Sierra Leone, and Brazil.
Unakite Stone Price
With a Mohs hardness ranging between 6.0 and 7.0, Unakite takes a mighty fine polish and is considered by many lapidaries to be an excellent semiprecious stone for lapidary uses. It can be found transformed into gemstone eggs, beads, carvings, spheres, and jewelry. It's often cut en cabochon and is cabbed for setting jewelry pieces like bracelets, rings, and brooches.
While Unakite is incredibly popular and readily available, it doesn't fetch high prices or cost as much as other stones. Of course, jewelry, carvings, and other items created from Unakite will cost or sell for more money, but that's because we're paying for the craftsmanship and any other materials used.
One pound of rough Unakite might sell for between $5 to $10.
Beaded necklaces range anywhere from $3 to $20, depending on the size of the beads, the length of the chain or rope, and any extra material.
Rings can be valued between $5 to $100 plus. Again, this depends on the size, quality, materials, cut, and craftsmanship.
Exceptional carvings will fetch the highest amount. The larger the specimen and more intricate the design, the more money we're talking about. Prices can be as low as a few bucks and range between $200 to $500 plus.
Unakite Pronunciation
The word Unakite, una-kite, is pronounced yü-nə-ˌkīt.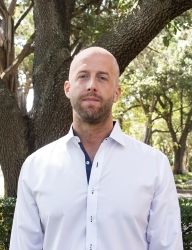 Latest posts by Jerred Morris
(see all)