There are various types of Agate from around the world and rock hounds love collecting, cutting, and displaying every type. If you're new to collecting Agates then you need to know they're a variety of Chalcedony, which is a cryptocrystalline form of Quartz. Translucency, patterns of color, or moss-like inclusions are used to distinguish between the other types of Agate.
Some varieties of Agate display vivid colors with highly contrasting bands which makes them the most sought-after. These vivid colors are the result of small amounts of oxides from manganese, iron, chromium, nickel, and titanium.
Most lapidary artists take advantage of unique patterns and vivid colors by cutting cabochons that display the best possible color and pattern.
Mexican Purple Passion Agate is a beautiful variety worth looking into.
FAQ About Purple Passion Agate
Purple Passion Agate was initially discovered by Francisco Lucero from Carmen, Chihuahua, Mexico. The discovery was made in the late 1950s and it was mined by Benny Fenn under the concession "The Parcels, or Las Parcelas".
Some Agate dealers will use Parcelas Agate to describe this variety of Agate. Purple Passion Agate is only found in Mexico which makes it fairly rare. Add in the beautiful shades of purple, high contrasting white bands, and the fact that it can take a high polish and you have yourself a top-quality Agate.
Most of the Mexican Purple Passion Agate is mined from seams and not nodules. The seams produce mostly purple Agate but miners have discovered material displaying soft pink to lavender with flowering patterns.
When shopping for this variety of Agate, there are a couple of variances to look for in the rough. A helpful thing to do is always wet this material to see its colors. You'll be able to check whether the banding and color run throughout the stone or not. The next characteristic you need to look out for is the presence of fractures and if they run throughout the stone or surface only.
Finding a perfect piece of rough will be quite difficult and it's much easier to inspect slabs because you can see both sides of the Agate and determine quality quickly. If you have a choice, you should always go with the pieces that are unincumbered.
Something else to watch for is Purple Passion with spots of Agate in the host rock. While this provides a beautiful effect when designing cabs, it can also be challenging because of the varying hardness, as the host rock will be much softer than the Agate and tends to undercut.
Also Known As Parcelas Agate
Mexican Purple Agate is also called Parcelas Agate. These stones have been mistaken for and marketed as Casas Grandes Agate, but the respective nodules are easily distinguishable externally and internally.
Parcelas Agate rinds are relatively rough in texture and are red, gray, and green. The interiors show lavender, as well as pale to dark gray banding. The majority of the nodules contain alternating pale and dark gray bands with the individual bands being wider than Mexican Banded Agates. Many of the nodules were once hollow and have been filled with manganese minerals like cryptomelane and psilomelane, which are the probable coloring agents for Agate.
Where Is Mexican Purple Passion Agate Found?
Mexican Purple Passion or Parcelas Agate can be found in the Cerro El Oregano area, about eight miles northeast of Le Baron, Chihuahua, Mexico. Laguna Ranch in Chihuahua, Mexico, is the prime location. One thing you should remember is Chihuahua, Mexico is the only known location to mine Purple Passion Agate.
Is Purple Passion Agate Rare?
Just about any stone that is limited to a specific location is considered to be rare. That said, Mexican Purple Passion Agate is, indeed, a rare gem. It's one of the most famous varieties of purple Agate.
Purple Passion Agate For Sale
You might expect to pay hundreds of dollars for small specimens, especially if they're polished. If you're looking for cabochons to be used in jewelry then the price will be similar or slightly more per gram. The last polished specimen we saw was only 4.5 inches, and it was selling for about $225. Four pounds of rough Mexican Purple Passion Agate can run about $100 per pound.
If you're hunting for this beautiful stone, check around the gem and mineral trade shows, jewelers, lapidaries, and gem and mineral societies. You can find many specimens online, but you'll want to ensure you're dealing with a verified and trustworthy source. If you know an excellent gemologist, try asking them for clues; they might be able to point you in a good direction.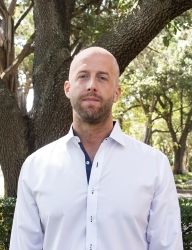 Latest posts by Jerred Morris
(see all)